What Can I Do For You?
My name is Gary and I've been involved in the fitness industry for over 7 years now and have learned and progressed throughout this time, from footballer to football coach, gym instructor to personal trainer, natural body building competitor to yoga enthusiast, and fitness assessor to fitness tutor.
My favourite types of training are weightlifting, running, calisthenics, and yoga. Despite having a young family I still find the time to keep a lean, clean diet, rest right and train wherever, whenever I can. Nowadays, with all these different ways of training, and new diets, it's easy for one to get confused and overwhelmed with information.
I believe that the key to improving your mental, spiritual and physical training, like with most things in life, it revolves around adapting a healthy balance. Opening my mind to learning more and not limiting myself to specialise specifically in one of the five fitness components has over time, allowed me to develop my skill sets and know how. My aim is to continue learning and to help as many people as I can, providing the best service possible.
What Are My Charges?
Prices start from £40.00 per session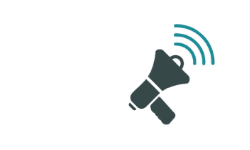 NOW ALSO OPENING SERVICES IN AREAS: KNIGHTSBRIDGE, HOLLAND PARK, HAMPSTEAD & PRIMROSE HILL
COVID-19 REGULATIONS ARE ADHERED TO IN RESPECT TO SPACE, SAFTEY AND HYGIENE
What Are My Qualifications?
Lifetime Training - Advanced Personal Trainer
CYQ - Level 3 Advanced Exercise and Fitness Knowledge
Future Fit - Level 2 Gym Instructor
What Training Do I Specialise In?
Bodybuilding
Core Conditioning
Flexibility & Mobility
Functional Training
Nutrition & Weight Management
Strength Training / Conditioning
Weight Loss
Testimonials
Richard Smith - Weight Loss
"My name is Richard and I am originally from the North East of England but now residing in North London. I have been training with Gary for about 2 and a half months now, mainly in Finsbury Park. My goal when I started was to lose weight and with this, to tone up and hopefully significantly improve my fitness levels. Gary was very good at understanding my goals but most importantly looking at my body and movement and focusing on technique and the best way for me to train. He ensures a good balance of cardio and strength training, but often combining the two to ensure that all my goals are met. Moreover, he always customizes each session to ensure that things don't become repetitive and that there is a good level of variation. Gary also has a very effective approach in the sense he ensures you have the will power and encouragement throughout the course of a session, as well as making you feel comfortable and training efficiently within your boundaries. Sessions are challenging, and Gary will ensure you maximise your efforts as much as possible to ensure you get the most out of your time with him. I have already seen significant results in the time I have spent with Gary, and I would highly recommend Thirst4Fitness to anybody else with similar aspirations.
Where I Train
| | | | | | |
| --- | --- | --- | --- | --- | --- |
| In a Gym : | | Your Home : | | Park/Outdoor : | |
Equipment
Based in Wareside I have an outdoor rig where I can guarentee clients an invaluable, empowering experince with boundless variation!
The rig comes equipped with
- olympic barbells
- weights
- a squat rack
- a bench
- some dumbbells
- a few pull up bars where I can anchor:
- trx resistance bands
- resistance bands, a heavy bag and gymnastic rings.
Attatched and around the rig are battle ropes, slam balls, a mat, and a tyre.
For mobile PT I normally travel with a portable calisthenics station to enable pull up and dips, a 45 pound pair of powerblock dumbbells, a yoga mat, a few kettlebells, boxing pads and gloves. Occaionally I may also bring agility equip, med balls, ropes, corebags, resistance bands, trx bands, bulgarian bags, cones or whatever else I feel maybe required for the session.
Geographical Areas Covered
Wareside, Ware
New Barnet, Barnet
Chigwell
Hampstead, London