Find Personal Training Courses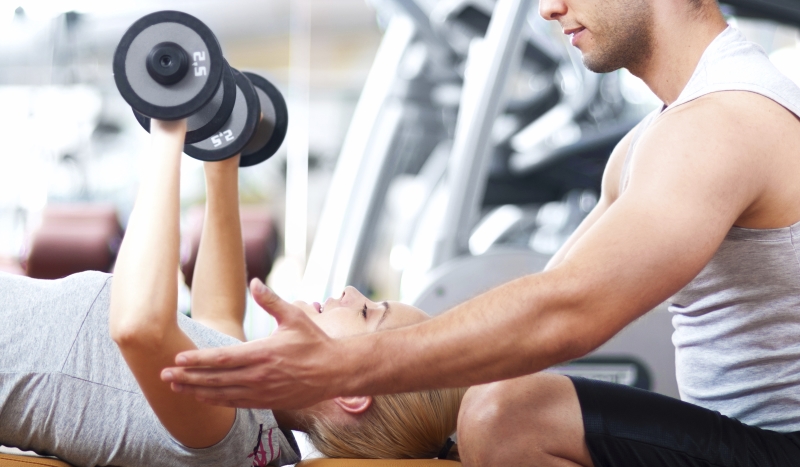 "Are there personal training courses near me?" Yes, in fact we list courses from leading training providers for part-time, full time and through to residential. Read and compare leading UK training providers below.
The NRPT.co.uk gives you access to reviews of UK personal training courses for online and offline courses. Ultimately, the trainer course you want will depend on your budget, proximity and also the content of the course.
The UK has a number of training providers providing personal training courses in city centre locations nearby. Why not read our reviews, compare courses and then see which training provider might be right for you. Some of them also provide personal trainer insurance when you complete the course, but if not, then we can.
How To Choose Personal Training Courses
As well as our table of providers below in Step 5, our 6 Step guide will help you think about some pretty key stages and decisions, before you jump in and start focussing on which course from which provider
- - - - - - - - - - - -
Step 1 - How Do You Want/Are Able To Study?
When you first start out, you will fall roughly in to one of 3 camps :
Not working, looking for a new career
Employed, but looking for new challenge
Employed in Fitness Industry, wanting to be a PT
Your personal circumstances will probably change the way in which you can do your studies to become a personal trainer. Not everyone has the money for a course as well as the money saved up to carry you through the 6 weeks of the course as well as a month or two afterwards before the money starts coming in.
Most course providers allow you to choose between a part-time course and a full-time course. This provides flexibility for you if you need to keep working and bringing the money in, or have children or family circumstances that would prevent you just dropping everything to focus on your studies.
Always check what is required of you for a course - whether part-time means part-time and what onus is on you outside the 'classroom' hours to fulfil your requirements.
Step 2 - Prefer E-Learning or Classroom Based Learning?
This can sometimes relate to Step 1 and people's choices for part time or full time learning. Most providers now offer a true e-learning course that is in effect distance learning as all materials and assessments can be done from wherever you are based. You can read about the ways individual companies manage the day to day learning, course materials and also interactive ways to cover lessons, advice and support.
Some training providers only offer classroom-based learning and as a result have a set venue in larger towns and cities where you can attend either part-time or full-time. For many this route is preferable as there is face to face time with tutors and advisors. It can feel more 'education-like' thanks to lecture halls and classrooms being set up for learning.
It really is each to their own as there are pros and cons to both approaches. One big pro of elearning is that the courses tend to be cheaper as the materials are already there and human interaction is kept to a minimum.
Step 3 - Do You Want To Be Employed, Or Not?
Here we are talking about whether you want to get your qualifications and then go straight into a job with a gym chain or hotel that offers employment. There are options to be 'freelance' within a gym environment, however that means you will have to pay a proportion of your earnings to the gym/hotel for training, what are, their clients.
If you choose to be employed, some course providers guarantee you an interview with gym chains or hotels (they will detail on their course materials) in the days following your successful attainment of your Level 3 certificate. This can take the pressure off salary-wise and give you time to get your ducks in a row to break out on your own.
However, most PT's come into the industry in order to be their own boss - self-employed! PT's pretty much love fitness and everything to do with being sporty and fit. What a few can also see is that you can make a very good living out of it and they use common sense and their own experience to then make a living out of what you love doing.
Step 4 - How Much Can You Afford To Pay?
Training courses vary in price from a ridiculously low £888 for a Level 3 PT course (we don't necessarily recommend this) through to £5,000+ for a residential training course that is a full on learning and immersive experience. The two are difficult to compare really as the latter gives you real-time experience of training - albeit in a carefully monitored environment.
Nowadays there are some new options for financing your course from some of the bigger course providers. This includes 0% finance for the course and also the 19+ Advanced Career Loan options. Terms of both differ depending on which provider you go to, so this is something you need to carefully discuss with them before you sign up.
Step 5 - Find Personal Training Courses
Why not check out our dedicated Partners for more information on courses, options to study and finances. With a range of other training providers you can check them all here :
Step 6 - Useful Additional Resources
When you've qualified, you will want to keep your qualifications up to date and your 'knowledge' at the cutting edge. Whether you choose to widen your knowledge or the opposite and specialise, our course search can help you with CPD including Pilates courses, GP Referral or even Special Populations.
We offer a number of additional articles and guides that can help you decide on what could be a life changing course :
The NRPT.co.uk has existed since 1999 and in that time we have worked with all reputable training companies. Always check that companies are registered with the Chartered Institute for the Management of Sport and Physical Activity, as all accredited PT courses will be mapped through CIMSPA.