Weight Management Courses
Search for weight management courses online and you'll find a strong link with nutrition courses too. Add a little boost to your business as you will have more on offer for your client. With nutrition and weight management courses allowing you to meal plan and covering obesity you will have loads more to offer your clients.

For a full range of further training courses that can help you on your way to a bigger and better career, make sure you investigate all the options - especially those relating to weight and children.
Latest Courses
« Hide Filters

Check out our filters!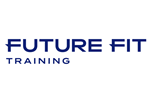 Future Fit Training
Qualification: Future Fit School of Personal Training certificate and 4 REPs points.
Location:
Run your own fat burning classes with an exercise for fat loss qualification
Type of Course: Part-time
Want to Add Your Course Here?
Please go to our new network advertising portal thehealthfinderdigital.com.
There you can sign up to add your course(s) to our network.