Benefits of a Personal Fitness Trainer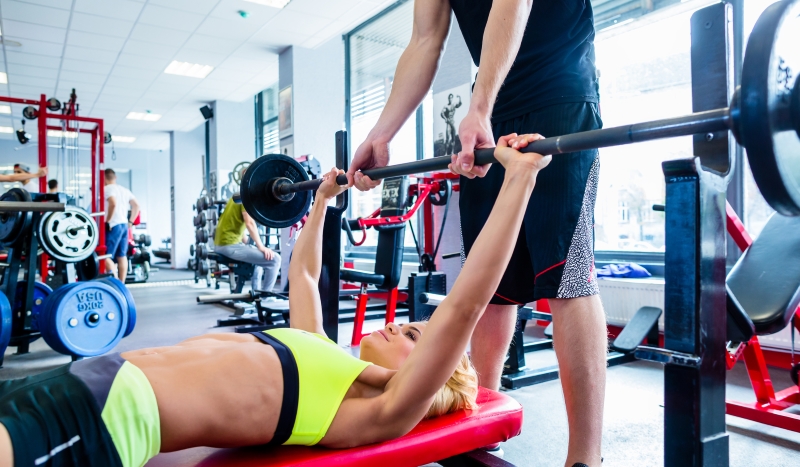 Why not check out what the benefits of having a trainer are? You may be suprised to know it's also not as expensive as you may think and the beenfits could be huge.
Why consider engaging the services of a Personal Trainer? It's easy to become complacent about your own health & fitness, and with our busy lifestyle and demands placed on us many people find motivating themselves hard work, or impossible at worst.
The benefits of a personal trainer can be quite astounding. Working with a Personal Trainer is no longer seen as a luxury or nice to have, people these days see it as a lifestyle change to make a real difference to long term health & wellbeing. A personal trainer can effect a dramatic change to your lifestyle and therefore to your wellbeing.
Your health

Learn how a trainer can be a benefit to your health and wellbeing.

Your lifestyle

Working with a personal trainer can help you improve your lifestyle. Find out more.

Your motivation

Motivate yourself by using a personal trainer for your fitness regime.

Qualified trainer

When searching for your own trainer, make sure he or she is a qualified one!

Your nutrition

Watch your waistline and improve your healthy eating with your own trainer.

1 on 1 training

Get the training you need with one-on-one attention from your own personal trainer.
Isn't it Expensive?
Given the perceived expense (rates vary widely from London to Manchester or Birmingham to the UK as a whole) and the effort that you will need to put into it, how do you know it's right for you? Over the following pages, we have set out a guide on how a personal trainer can benefit you.
What Benefit Am I Going To Get?
Invariably, the first question we get asked! The fact that you have come through to this page means you are probably thinking about the benefits of a personal trainer and what they can offer you. But, what do you think you need help with? Improving your fitness levels; rehabilitation after an illness or operation; losing a few pounds; improving your general health; or even training for a marathon?
The benefit of personal training with experienced and qualified trainers is that he/she will:
assess your current level of fitness
consider your goals; and then
devise an individually tailored regime to help you achieve those goals quickly and safely
Take a look through all the advice to help you think about whether you want a trainer and consider talking to a few trainers before deciding on one - as you will be working together closely and should feel at ease with them.
Remember, a good instructor will motivate and encourage you, and a good programme will be both fun and challenging.