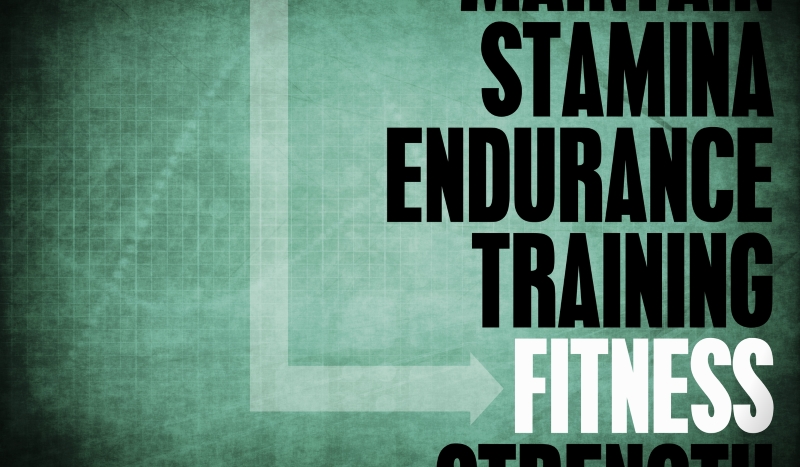 Compare Personal Trainer Courses
Choosing which personal trainer course suits you is not easy! Becoming a personal trainer requires dedication, so because the NRPT.co.uk only deals with leading UK training course providers, you can check budget, location and course content on one site - this one!
Are you looking for that new career? Want a change? Seeing which personal trainer course will suit you is not always easy. In order to become a personal trainer you need to complete a course from a bonefide training provider. All being well, you complete your training course and you can then call yourself a Level 3 personal trainer.
The NRPT.co.uk wants to ensure you get all the facts and can see what you're letting yourself in for. We thought it best to put this into a few short steps - so you can either work your way through them, or you can just skip to the end to compare the providers! There'a also a list of other useful articles that we think will help you.
Choosing the Right Personal Trainer Course
We can't emphasise enough that you do your homework when trying to choose the right training course. So you should consider the following :
Step 1 - What's an Accredited PT Course?
Probably the most important step if you're serious about becoming a personal trainer! You must ensure the course you eventually sign up for is an "Accredited" course from a UK personal training company. You should also check out their online prospectus as a quick and simple way to check their courses.
So what is an "Accredited" Course?
The Government-backed 'Register of Exercise Professionals' (or REPs) provides a framework that recognises the qualifications and expertise of professionals in the fitness industry. REPs is part of Skills Active - who are licensed as the "Sector Skills Council for Active Leisure, Learning and Well-being". This a far cry from even 10 years ago where there was no framework overseeing personal trainer, fitness instructors or anyone else in the fitness and leisure industry.
The NRPT.co.uk works with only those Training Providers that adhere to the 'Register of Exercise Professionals' framework and therefore Skills Active.
If you search and find a suitable training course through the NRPT.co.uk, then you can be assured we've done our checks on the training providers including The Training Room and the YMCA. If you find a course elsewhere online and you want to check, then head over to the Register of Exercise Professionals website (see the foot of this article) to see whether they are an Accredited Training Provider. Do not leave this to chance!
Step 2 - Choosing a Part-Time or Full-Time Course
Whatever your circumstances, there is likely to be a course that will suit your needs. If you need to keep working, then Distance Learning courses may be the best option. If you've been made redundant or are between jobs, then an intensive full-time course over a 6 week period may suit you better. With most Training Providers, there are a range of options from which you can choose.
Online (or Distance Learning)
Also known as Distance Learning. This option is mainly for those that not only have a full-time job, but would also have difficulty attending an academy during weekends. With an online course you'll be completing most of the modules from home at your own pace, and will only be required to attend an academy to sit your exams.
Part Time
If you have a current job, or are a working mum or dad, then part time PT courses give you more flexibility. The largest proportion of your learning and revising will be from home, but you will need to attend practical courses and assessments over a weekend. Look on the bright side, these are a lot cheaper and a full-time or residential course. Most training providers offering these type of courses (FIE, Premier, YMCAfit, Core Fitness)
Full Time
You will have to attend a course on weekdays for up to 6 weeks. There are also some weekend 'practical' elements with most providers. This is also referred to by some Training Providers as a "Fast Track course". It's a perfectly acceptable route to become a personal trainer, but is usually one of the most expensive options for most providers.
Residential
Finally, there are also a few Residential Intensive Courses. These are either in the UK, or with some providers, in Spain. These give you 'in gym' practicals as well as the intensive classroom learning experience.
Step 3 - Work in a Gym or be Self-Employed
You have a big decision to face when you complete your course - do you go it alone and become self-employed, or do you accept a job with one of the gym chains? We can't tell you what to do here, everyone is different.
Accepting a job (if you choose the right course you have guaranteed interviews on completion) from one of the big chains is the easiest route. There's no setting up a company or finding insurance, you have clients 'on a plate' through the gym and you have some support around you from fellow personal trainers or gym staff. On the downside, you do not get much freedom on how or when you you work, the amount you earn will be significantly lower than being freelance and finally, is this why you changed career?
So the upsides for going freelance or self-employed are the freedom you may want, flexibility for a working day, increased wages (typically you could be charging from £20 - £30 an hour upwards) and no one looking over our shoulder. Obviously you need to be a "get and go" type of person to really thrive, but only you know how you will cope with the ups and downs. You can get support from your course providers, fellow trainers off your course, maybe from local personal trainers too.
Don't forget that you may be able to combine being employed with some self-employed training (although check your contract before you do!)
Step 4 - The Costs of a PT Course
The price for training courses varies between the training providers. Ranging from around £888 for a Distance Learning Course, through to £5000 for an intensive 6 week course. This may sound like a substantial cost for wanting to change (or enhance your career) but the initial cost is far outweighed by the career prospects.
Increasingly, training providers are realising the need to provide you with ways to pay in instalments. Often these are also at zero interest rates. The best route if this sounds right for you is to contact the training course provider you are thinking of signing up with and discussing with one of their careers advisers.
There is also the option with some providers to apply for an 19+ Advanced Learning Loan.
Once you have chosen the course you want and know how much you have to pay, you will usually need to pay a deposit to secure your place on the course.
Step 5 - Compare Personal Trainer Courses