Join the NRPT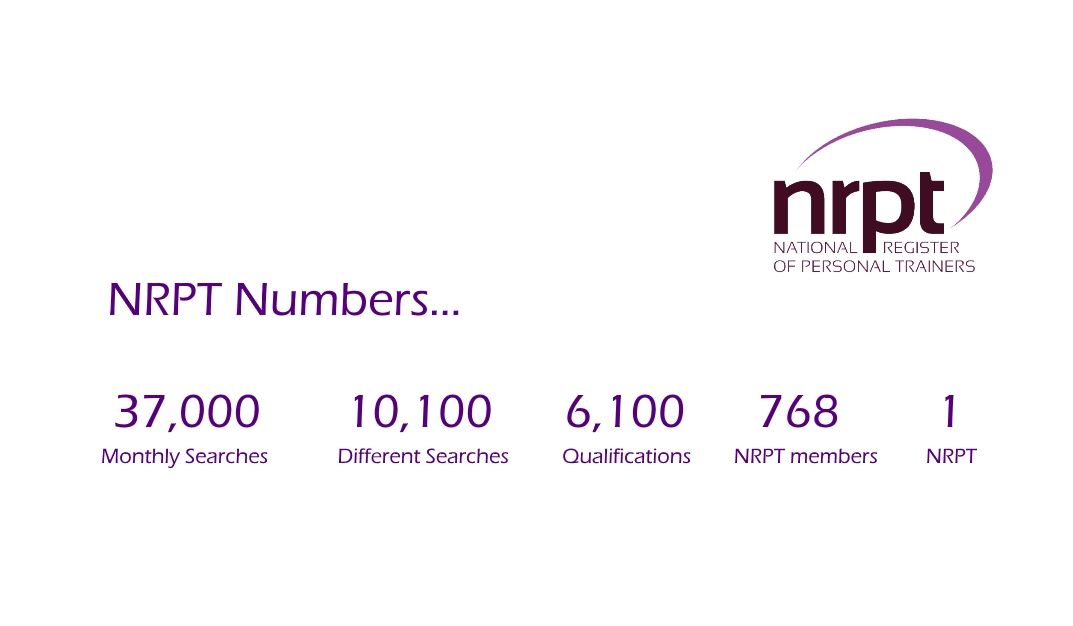 We are the UK's number one personal trainer directory with tnes of thousands of searches every month. These are people wanting to get fit, lose weight or just change their lifestyle. These are people that want a personal trainer!
| | |
| --- | --- |
| | One Annual Fee - No Extra Charges |
| | Over 1,000 UK searches a day for PT's |
| | Add/Edit Your Own Promotions 24/7 |
| | Monthly Stats to Your Inbox |
| | UK's Leading Personal Trainer Directory |


The Facts
One annual fee of £110.11
Absolutely Nothing More to Pay
40,000+ Searches per month
UK's Premier Directory
More Info...

NRPT Benefits
Online Since 1999
Over 850 Members
Increase Your Clients
National Promotions
More Info...

Newsletters
Monthly newsletters sent to your inbox.

Equipment
Get 15% discount off GymEquipment.co.uk

Insurance
Exceptional insurance, various policy options.

CPD Courses
CPD courses with discounts from leading Providers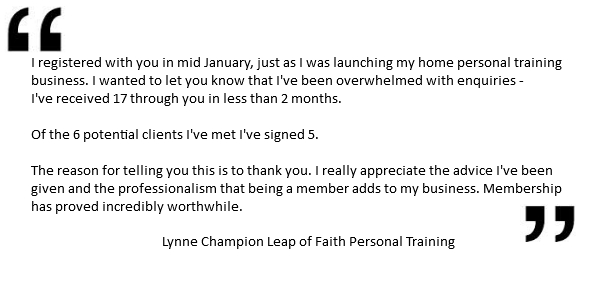 Latest Search Stats
(Excl. Postcode Searches)
* Updated 25th February 2019
So you get an idea of the sheer number of searches we get from users each month, the following data shows the number of unique searches for personal trainers in some key cities around the UK.
We also receive a lot of searches by postcode and by direct link to key pages, this data has NOT been included in the stats you see below.
City

Unique Searches for PTs *

Jan 2019

London **
14,244
Birmingham
1,847
Leeds
358
Glasgow
241
Sheffield
228
Bradford
154
Edinburgh
178
Liverpool
223
Manchester
306
Bristol
196
Cardiff
106
Coventry
382
Nottingham
273
Leicester
244
Sunderland
136
Belfast
106
Newcastle Upon Tyne
424
Brighton
243
Reading
302


** London results include inner M25 and Greater London areas e.g. Clapham, Islington et al.
Additional information :
As well as being part of the UK's leading personal trainer directory, you are on the right track to developing your business and getting more enquiries. No other website does as much to promote your business as a personal trainer, because this is what we've done for others for over 15 years now.
Why not check out some of the Frequently Asked Questions we always get asked by new members and remember to also check out our Terms for Joining too (Just so you know how it works).