Yoga Courses
Why not consider yoga courses and yoga training as a way of adding to your current skills. The addition of yoga can be a huge benefit to your practise as a personal trainer.

With details on yoga courses from leading UK training providers, whether you want to help you client into a more relaxed state after your session or help with alignment correction and flexibility, start by comparing the yoga courses we feature.
Latest Courses
« Hide Filters

Check out our filters!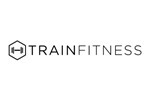 Train Fitness
Qualification: Level 3 Diploma in Teaching Yoga
Location:
The nationally recognised qualification for Yoga teachers within the fitness industry.
Type of Course: Part-time
Want to Add Your Course Here?
Please go to our new network advertising portal thehealthfinderdigital.com.
There you can sign up to add your course(s) to our network.