Find Your Fitness Trainer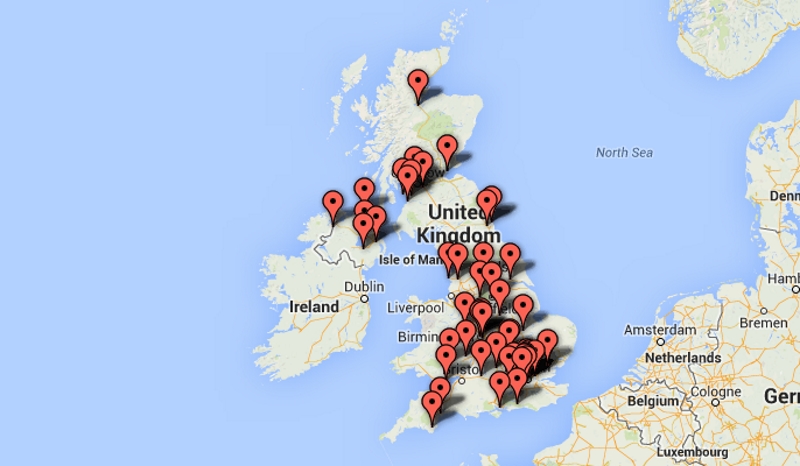 Know how and where to find the perfect trainer? With over 800 qualified and insured personal trainers, the NRPT.co.uk can help you find a PT nearby at whatever price point you're comfortable with.
When your aim is to get fitter, the question we get a lot is "where do I start looking?". We also get a lot of people asking "who do I pick", which is a difficult one as we're objective and independent in terms of our members.
There are so many trainers in your area and across the UK, that you need to be assured that the one you choose is qualified and insured. Whether you're looking for general wellbeing, losing weight or more specific areas such as GP Referral, the most important thing is finding qualified and insured personal trainers that help you get what you want from your time with them.
The NRPT specialises in providing members of the public with access to fully qualified trainers and those that have personal trainer insurance too.
The NRPT is the ONLY website that carefully vets ALL personal trainers making sure that they have a relevant and approved qualification, full civil liability and professional indemnity insurance and a first aid certificate.
Simple Steps to Finding a Trainer
Decide on why you want one. Is it for fitness; strength conditioning; toning; weight gain; weight loss or even a sports injury

Decide on your budget - trainers range from £15 - £50+ per session (normally 1 hour) largely dependent upon their location, experience and how busy they are.

Search the NRPT directory for trainers in your area. Type in either your postcode, town or village to our search below (not county). If you are in London we suggest you search using your home postcode, eg SW11, WC1, E18 etc...

If there are trainers in your area, there is a list with a very brief resume of each individual trainer. We suggest that you check out at least 3 trainers and contact them either via email or by phone

Once you have the numbers of the trainers, call them and discuss your needs and wishes and then listen to what they say. Remember you are paying them so if you don't like the way they propose to train you, just say you will get back to them.

Once you have decided on which trainer you'd like to see, always meet in a public place or in a Gym reception and ask to see their credentials (qualification certificates) and insurance documents. Any good trainer will have no problem with this.

Finally once they have gone through a very brief introduction, if you are unsure about anything, question them - please do not be afraid to ask them anything - they are used to it.

Go and enjoy yourself and work hard!

Notes:

When searching for trainers in any area, if there are more than 15 trainers, we rotate the results every time you search. So if you need to find someone's details again, just try a few searches until their details re-appear in the results!