Fitness Equipment Buying Guides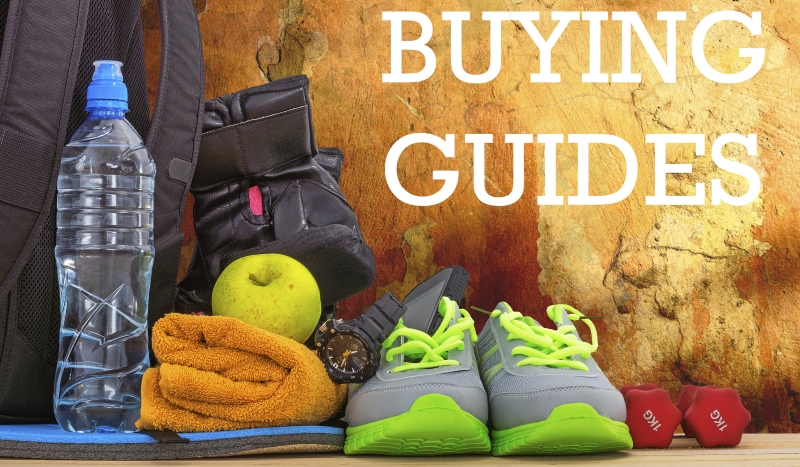 When you're looking to buy some fitness equipment, sometimes it pays to find out as much as you can before you buy. From tips on considerations, to key warranty information, check out our buying guides now.
With hundreds of fitness equipment brands, thousands of products and millions of brands, products and model combinations, where to start on your quest to buy the right fitness equipment for you and your home? Making sure you consider key features like size or weight is a good place to start, but what about the ability to increase weight on a multigym, or use accessories and different handles?
We've done all the jard work for you in creating a number of buying guides for the exercise equipment we sell. From treadmills to functional training gear, you can see what you need to think about before you buy it!
CV Buying Guides
The following should help with your choice or larger cardiovascular equipment and machines :
+ Cross Trainers Buying Guide
+ Exercise Bike Buying Guide
+ Rowing Machine Buying Guide
+ Treadmill Buying Guide
Functional Training Buying Guides
Perfect for circuits, classes and for the home, affordable and easy to store after your workouts.
+ Battling Ropes Buying Guide
+ Core Conditioning Buying Guide
+ Slam Balls Buying Guide
+ The Surge Buying Guide
+ Wall Balls Buying Guide
Gym Equipment Buying Guides
Perfect for those looking for strength workouts, bodybuilding or weightlifting machines and accessories.
+ Multigyms Buying Guide
+ Squat Racks Buying Guide
+ Weight Benches Buying Guide
Strength Equipment Buying Guides
Building on the strength machines, accessories like barbells and dumbbells come in all shapes and sizes, so check out the buying guides for what to look out for.
+ Barbells Buying Guide
+ Dumbbells Buying Guide
+ Weight Plates Buying Guide
Studio Equipment Buying Guides
Aimed more at the fitness class user (at home or at the gym) these affordable and readily accessible accessories do have some wide variations.
+ Exercise Mats Buying Guide
+ Foam Rollers Buying Guide
+ Gym Balls Buying Guide
+ Pump Sets Buying Guide
+ Resistance Bands Buying Guide
Training Accessories Buying Guides
Training accessories are vital alongside your core equipment. From kettlebells to plyometric boxes, some buying guides to help you workout if they are right for you.
+ Flooring Buying Guide
+ Kettlebells Buying Guide
+ Medicine Balls Buying Guide
+ Plyometric Box Buying Guide
+ Suspension Trainers Buying Guide
In Summary
Using our buying guides is not intended to answer all your questions, but more to guide you in the right direction and make you consider all the factors that may affect your enjoyment or use of specific equipment.
From size to weight, storage to price, there's a ton of factors you will probably need to think about before you buy your equipment, so start your buying process right here.