19+ Advanced Learner Loans - Personal Trainer Courses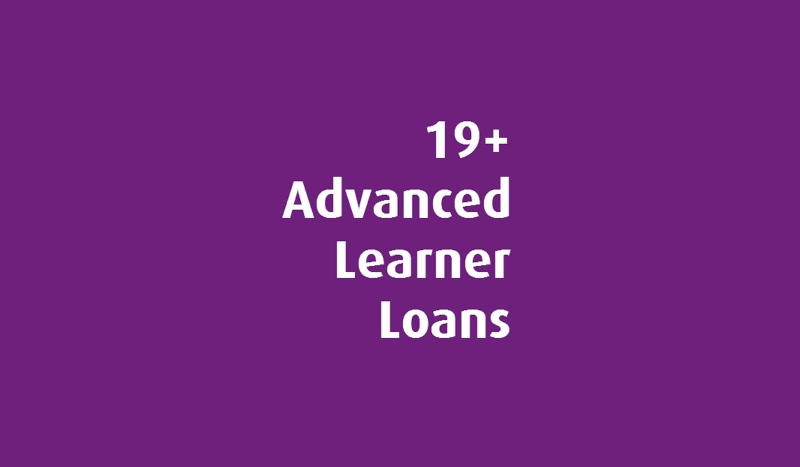 The Advanced Leaner Loans used to be known as the 24+ Advanced Learner Loan, for the main reason that you had to be aged 24 or older. But in August 2016 it all changed. These loans then became available for those aged 19+.
In a nutshell, from August 2016 you were able to apply for an Advanced Leaner Loan if you were 19 or over and the qualification was changed to include level 3 right through to level 6. This means a 19+ Advanced learner Loan can be used to pay for a Level 3 personal Trainer Course or even a Level 4.
So let's explain the changes in more detail.
The Changes to the Advanced Learning Loan
The main change to the advanced learner loan is that you can now apply at aged 19+ rather than having to wait until you are 24.
Type of Qualification
The type of qualification has now been extended so the loan you get takes you up to level 6 qualifications. This includes certificates from level 3 to level 6, diplomas from level 3 to level 6, A and AS levels and tech levels.
How Could it Help You?
An Advanced Leaning Loan can help you progress in your career or even help you change career. In the long term this loan could help you get a better job, earn more money and be more fulfilled.
Key Points About the Advanced Learning Loan
One of the best bits about the advanced learner loan is that there are no credit checks and your household income is not taken into account.
Loan repayments are not related to how much you have borrowed but what you earn once you have finished the course. Loan repayments are then taken from your wages through the tax system.
You only start paying back the loan once you have finished your course and are earning more than £25,725 a year, so you shouldn't struggle with repayments.
What Do I Pay Back?
You only pay back 9% of any earnings over the £25,725. Let's give you some examples to make sense of this. If you earn £22,000 per year, your monthly income is 31,833, your monthly loan repayment would be only £7. If you are earning £40,000 per year then your monthly income is £3,333, your monthly loan repayments would be £142.
Voluntary repayments can be made at any one time.
How Much Can I Get?
This depends on the type of course you are doing, the course fees and the maximum loan available for your course. The minimum loan you can get is £300 and is paid directly to your college or training provider.
The important thing to note is that you do not have to borrow the full cost of your course, you can pay for some of it yourself.
The Number of Loans I Can Apply For?
If your course starts before August then you can apply for up to 4 loans but you can only get one loan at one time. And you can't apply for another loan to take the same level of a course.
If your course starts after August then you can also apply for 4 loans but you can get more than one at the same time.
Nationality and Residency Status
You must usually be living in the UK on the first day of your course, have been living in the UK, Channel islands or Isle of Man for three years before starting your course or be a UK national or have settled status. You may also qualify if you are not a UK national but have lived in the UK for at least 20 years, be a refugee or a migrant worker.
How to Apply
First of all check with your college or training provider to see if the course that you want qualifies. You then need to ask then for a 'learning and funding' information letter, you will need this to complete the application. You can apply online and will then hear usually within 2 weeks.
Bursary Fund
If you have additional money concerns then you may be eligible for the 19+ Advanced Learning Loan Bursary Fund.
This fund helps with learning and living costs for example childcare and accommodation.
19+ Advanced Learner Loan to Become a Personal Trainer
If you want to develop your skills as a Personal Trainer but have always been put off because of the cost then think again! The Advanced learner Loan could really help you here as many providers accept it.
---------------------
Study Active
Study Active are happy to advise on the financing of fitness qualification including the Diploma in Personal Training.
---------------------------
In Summary
So what are you waiting for? Maybe now is the time to focus on your personal development and build a better future for yourself and your family.