Become a Level 3 Personal Trainer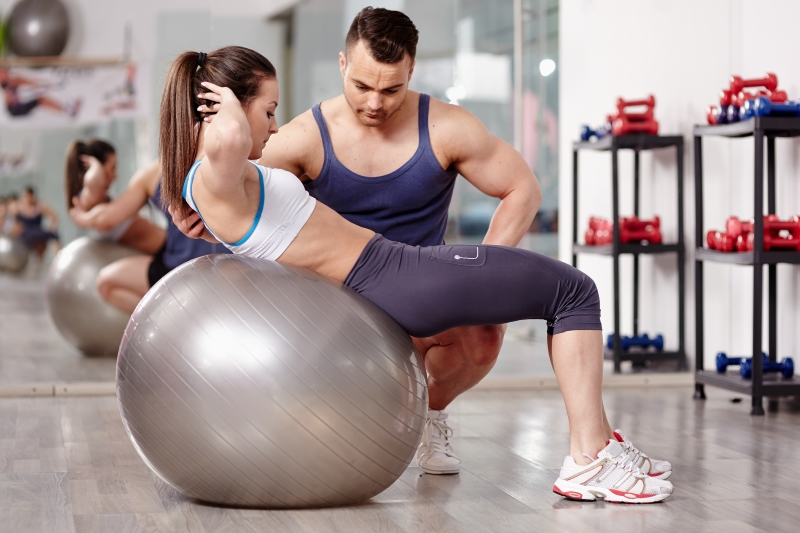 If you are passionate about health and fitness and want to help others reach their goals, then a career in personal training could be perfect for you. Find out more on becoming a personal trainer with our guide below.
Now is a great time as more people recognise the value of keeping fit and are willing to pay for one to one advice and guidance. But what does the job really involve?
What Does a Personal Trainer Really Do?
The starting point for any personal trainer with a client is to assess their current fitness levels and what they want to achieve. This will require setting short term and long term goals, planning programmes, working through those programmes keeping your clients motivated throughout. You should also be able to give advice on wider issues like lifestyle and nutrition.
It is important to note that this is not a 9-5 job, clients will mostly want to see you in the evenings and at weekends. But if you are willing to put the effort in and work with clients to achieve results then there is a good living to be had. But where do you start?
Do Your Research
Before you spend a lot of money on courses and qualifications a good starting point is to go and see if your local gym will let you shadow a personal trainer. You can then see if it is right for you, it's an opportunity to really see the job in action, the highs and the lows and make a well-considered decision. It isn't enough to love health and fitness as this role will require you to be able to connect and communicate with lots of different people. Good personal skills feature very highly in this role.
Get Qualified
So you are sure this is the career for you. As soon as you start to look online you could get completely overwhelmed by the number and variety of different courses out there so let's make sense of them all.
Qualification Providers
There are a large number of colleges and private training providers in the UK who offer qualifications in personal training. A starting point for many is to get a level 2 certificate in Fitness Instruction, level 2 Diploma in Health Fitness and Exercise Instruction or a level 2 Diploma in Instructing Exercise and Fitness. After this you can progress to level 3 Diploma in Personal Training or a level 3 Diploma in Fitness Instructing and Personal Training.
You will see providers that include Future Fit Training, Study Active and Focus Training. So how do you choose who is the best provider for you?
Choosing a Training Provider
Probably the best starting point is to choose a provider that has some standing in the market. Look at their website, see how long they have been around. Then we suggest you should consider the following:
The quality of the Training itself

See if the provider suggests way in which the latest research is used and most up to date techniques are taught. Check if the provider has won any awards for its training

How long will the Training Take?

This is important as in 2014 it was reported that many employers worry that some PT courses are too quick and do not adequately prepare people for the issues that may have to deal with as a personal trainer

What type of assessments are carried out?

The best assessments are those carried out on real live potential clients so does your training provider give you this or is most of the study exam based?

Does The Provider Give You Additional Skills to Build a Career?

By this we mean that many providers will advise you on how to sell your services and market your business in the future

Career Guidance and Support

Many providers say they will also guarantee you interviews at the end of your qualification, so again worth looking for this

Check The Detail Carefully

Do check costs in detail, read the small print, are you expected to attend any ongoing development, do you have to attend workshops in person, and is the course all distance learning?

Don't rush In

Take your time and select a course that is right for you