5 Knee Surgery Recovery Activities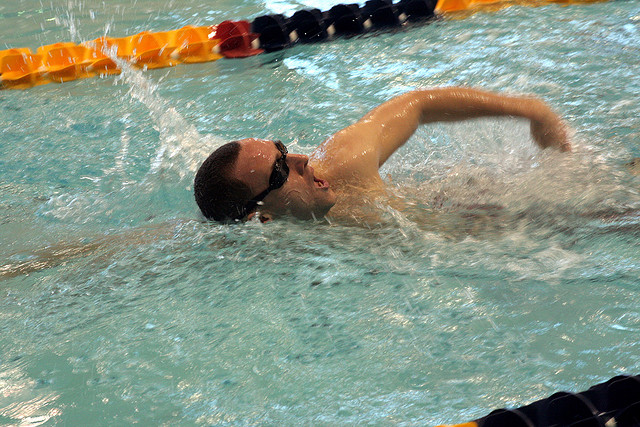 If you've had any injuries to your knees through sport, a slip or accident, then you may want to consider surgery to correct the problem. But what about the recovery?
The recovery process following knee surgery is a lengthy one, and for at least the first few months you'll be focused more on regaining strength, flexibility and stability in your knee than anything else. However at the back of most people's minds is the thought of getting back to ordinary activities, especially exercise and physical hobbies.
After undergoing replacement knee surgery you'll be guided through rehabilitative exercises by a physiotherapist, and they can also advise you when it is suitable for you to engage in more strenuous physical activities. You'll find that contact sports will be out of bounds and high impact pursuits such as running are also advised against.
However there are some physical activities that are suitable following knee surgery, once you are suitably recovered.
Always get advice from your physiotherapist or consultant before engaging in physical activities and sports. Every person's track to recovery is different and your health professionals will understand your own clinical needs.
1. Hit The Pool.
Swimming is a good form of exercise because it is non-impact and it helps strengthen the leg. Once your stitches are out you can get back into the pool and begin some light exercises aided by the support of the water. Three months following your knee replacement surgery you can usually begin swimming on the advice of your physio. Be sure to be careful with breast stroke, and only engage in this stroke if there is not pain. Take things slowly and build up your lengths gradually.
2. Pedal Away.
Another low impact sport that is great after knee replacement surgery is cycling. Often using an exercise bike will make up part of your physio in the later stages of recovery because it engages all the muscles in the legs and also moves the knee through a full range of motion. Again, take things easily and begin on a low resistance setting on an exercise bike before increasing resistance and duration. Don't cycle on the roads until your knee is strong enough.
3. Walk It Off.
You'll be encouraged to walk as soon as possible following your knee surgery, often the same day and certainly by the following day. It will be difficult and at first you'll need to use some kind of walking aid, but it's crucial to keep the knee moving. Daily walking will be part of your rehabilitation programme and it's important to increase the duration of your walks to bring your knee up to full strength.
4. Bust A Move.
Dancing is a fantastic form of exercise but be sure to pick a gentle form. Energetic freestyle forms can place excessive torque on the knees, but traditional dance styles are fine.
5. Tee Off.
Golf is definitely fine to play following total knee surgery but always consult with your health professional to ensure your knee is fully recovered. Once you've got the all clear have a few sessions at the driving range and then perhaps play a 9-hole game and see how you fare. Walking around the course will help keep movement in the knee.
In Summary
Undergoing a knee replacement operation doesn't mean a sedentary life. In fact it's quite the opposite. Most people who undergo the procedure do so to regain flexibility and strength in their knee(s) and find that they can return to the sports and activities they love after they're fully recovered.