The Benefits of Hiring a Personal Trainer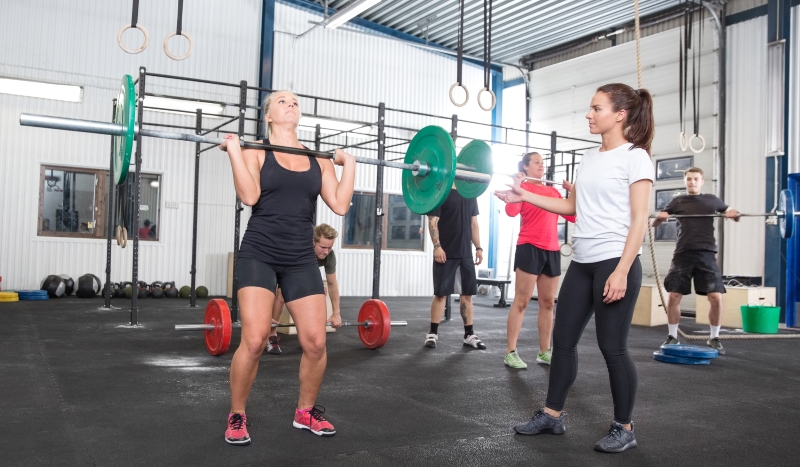 You may have seen personal trainers operating in your gym or seen adverts for them and wondered if there was any benefit. Here we explore how hiring a personal trainer could make all the difference.
Helping You Achieve Your Goals
One of the first benefits of hiring a personal trainer is to help you define what you are trying to achieve. This can be really helpful if you aren't sure what you are doing and why you are doing it. The personal trainer will then design a programme to help you achieve that goal. It may be your goal is too ambitious and you need to build up to it with smaller goals along the way.
Goal setting is really crucial because it dictates your fitness programme but also your motivation. Your personal trainer will want to get this first stage right. Examples of common fitness goals include losing weight, building muscle or getting fit for a specific sport.
Fitness Programme Design
From your goals a personal trainer will then design your fitness programme. The real advantage of this is that your personal trainer will know of exercises that you may not but will also understand new techniques and also enough about the human body to be able to advise you if you have any injuries or illnesses.
The personal trainer will also be able to take into account the time you have available to train. This fact that your programme is bespoke means it is more likely to yield results.
Inspiring You
One of the main reasons people drop out of fitness is boredom and not achieving goals. Your personal trainer will motivate and encourage you to do the training session, give you feedback and praise but also keep that programme full of variety so that you won't get bored.
Working out with someone next to you is completely different to working out alone after a long day of work.
Learning How To Exercise Properly
Apart from some instruction when you first join a gym it may have been years since someone commented on how your push-ups are or whether your sit up was done correctly. Poorly performed exercises can lead to injury but can also be ineffective.
Your personal trainer will ensure that you know how to perform each move and that you do it properly. This ensures that if you are then working out at home you know exactly what you are doing.
Holding You To Account
This is similar to motivation but is really about ensuring that you keep to your side of the bargain. This is really important if you are someone who really lacks commitment to your training and is easily led astray. Your personal trainer will ask why you missed a training session and will charge you for a session you cancelled without notice. This alone can provide the motivation you may need to get fit.
Combatting Boredom
A personal trainer will ensure that your programme is varied enough to keep you motivated. They will use equipment, free weights, balls and other equipment to ensure that you are constantly being challenged.
An example is abdominal workouts. A personal trainer will know that having to do the same sit ups each session can get boring so why not perform your sit ups on a ball which really challenges your core? Or what about some stability exercises that also get the core going?
Time Management
Many people often complain that they don't have time to work out. If your time is really stretched then a personal trainer can really come into their own. They will ensure that your programme can be performed in the time you have and that it cuts to the chase.
Specialist Work
Many personal trainers have qualifications in nutrition so can also advise you on not just the exercise you do but also what you should be eating and what portions are correct. In addition many personal trainers are qualified to work with people who are obese or who suffer from illnesses where fitness is important but care does need to be taken.
For this reason working with a well-qualified personal trainer is essential.