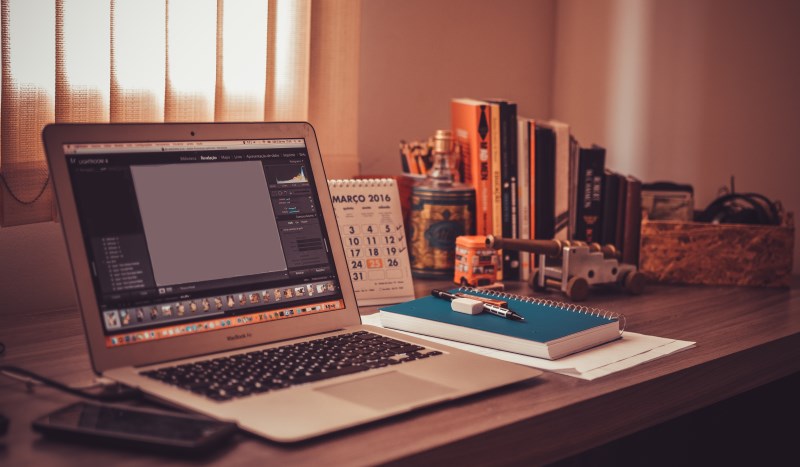 Is There Such a Thing as a Cheap Personal Trainer Course?
We all want to save money and not pay more than we need to. Finding cheap personal trainer courses will depend on what you mean by cheap. A level 3 course has to include certain components, so getting the best deal is more about how you want to study.
It is true that anyone can become a personal trainer but that doesn't necessarily mean that everyone should! To become personal trainer you need to not only be fit yourself but also patient (not everyone will be able to do what you can), be able to communicate and build relationships with all sorts of different people, and be highly organised. But you also need to be qualified, you need to understand exercise, the body and nutrition.
What Qualification Should I Look For?
To become a personal trainer you would normally already have a Level 2 certificate in Fitness or Gym Instruction; a Level 2 Diploma in Health, Fitness and Exercise Instruction or a Level 2 Diploma in Instructing, Exercise and Fitness.
You would then be looking for your personal training course to give you the Level 3 qualification that can be a Diploma in Fitness Instructing & Personal Training or a straight Level 3 Diploma in Personal Training.
These qualifications will need to come via a training provider that uses the YMCA Award or Active IQ awarding body framework.
Keeping Your Costs Low
Training courses often also include "special population" add ons (like pre and post natal or seniors fitness). If you're looking to save money at the start of things, gnancy or
You can also then select a special course if you want to further specialise, some trainers do this to cover areas like disability and pregnancy. But all of this can work out expensive so what options are available to you if you really want to be a personal trainer but have a tight budget?
Payment Plan Options
Check out those providers who don't ask you to pay all the course fee up front. Many will allow you to spread the payments over a period of time. Some course providers will also offer you 0% interest free credit options, this is obviously subject to status but could be an option if money is really tight. Some courses also let you pay a deposit up front and then pay the rest later.
Government Funding
Some course providers do offer you access to government funding through the Skills Funding Agency and Ofsted. To meet the conditions for government funding you need to be aged 19 or over and a UK citizen. Getting this type of loan doesn't depend on your household income and there's no credit check. You also don't have to pay anything back until you are earning over £21,000, once you are earning this you will pay back 9% of the earnings. The point of the loan from the government perspective is to help you get the qualification you need to develop your career.
PT Course Packages
Look out for some private course providers who create packages for you offering some good level of discounts. We found one today which offered level 2 gym instructing, personal training level 3, exercise referral level 3, 3x CPD qualifications, 1 day first aid and sports massage, all with a 22% discount on the price of each course added together.
And if the package stated isn't right for you some providers have said that they will create bespoke packages all discounted. So maybe the message here is to ask and barter!
Different Ways to Learn
Believe it or not there's 4 or 5 different ways you can learn from classroom to home or online. The route you take can massively affect the price you pay.
E learning
E learning is a great way to study in your own time while you can carry on working. With many providers you simply sign up and then get a login and password. You can study in your own time with presentations, lectures and support materials all available online.
Do check however that you aren't simply left to get on with it. Good courses will provide you with additional support if required from a tutor you contact online. It is also useful to have the option of access from a phone, laptop, tablet or computer.
With e learning courses you could take your course in 2 weeks or even take up to 12 months to complete, again it's up to have much time you can commit.
Blended Learning Options
This can be a good option to look out for. Essentially it means that you can fit your studies around other commitments ie work. So you can carry on earning money whilst getting qualified in personal training.
Shopping Around
Many courses for personal training are the same but not all course fees are! It really pays to shop around and see what different providers offer. Many providers say that they keep prices down by reducing their own overheads so they can be cheaper than competitors .Don't forget however that you need to set this alongside the pass rate and job prospects on courses. Don't just look at the course fees in isolation.
Select Wisely
One of the best ways to become a personal trainer without spending a fortune is to ensure that once you are qualified you get work straight away. That way you can pay off any debt but also start earning. Some courses offer you not just the qualification but also a guaranteed interview and give you sales and business skills
In Summary
It is then possible to develop your skills as a personal trainer without spending a fortune.
Part time courses, e learning, packages, funding options are all ways in which you can gain qualifications without breaking the bank. And remember, the earnings potential for a personal trainer can be very attractive-as long as you have the skills and are willing to put the effort in to build a business.