Which Personal Training Course Gets You The Best Job?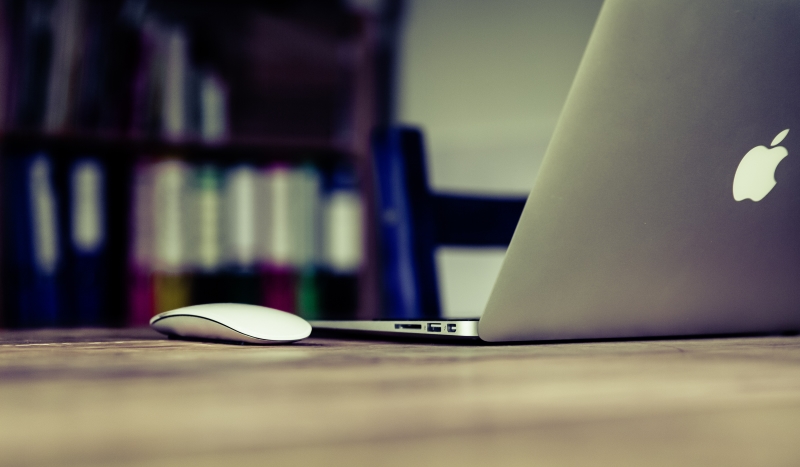 Becoming a personal trainer can be a great career particular if you are passionate about helping people become fit and achieve their life goals. Finding out which personal training course provides you with the best job requires a bit of time and effort on your part - but it's worth it!
Once you are qualified you could be employed in a gym working with members to improve their fitness, or you could specialise by working with sports men and women within their chosen sport or as a level 4 specialist you could work with people who have specific medical conditions like diabetes. In the future you could even help train other trainers or even manage your own gym or club.
But as with any career there will always be fierce competition for any job. So when you are selecting which course to do to get you on the Personal Training ladder it may be worthwhile to look at which training provider could best get you the dream job. We look at a number of providers and see how they could best help you.
Study Active
Study Active are one of the UK's leading providers of Personal Training qualifications. Their courses are delivered by flexible, blended learning using a combination of online resources, one to one support and group practical workshops. All Study Active qualifications are awarded by Active IQ and fully recognised by both REPs and CIMSPA.
Once students have completed their qualification, Study Active offers comprehensive careers guidance. Firstly, Study Active will give all graduate 10 online CPD courses to expand their knowledge and broaden their CV.
Graduates will then benefit from unlimited and lifelong careers support which includes Guaranteed interview at nationwide gyms such as Sports Direct Fitness, Everlast Fitness as well as BMF Bootcamps. Study Active has lots of further links with the fitness sector with graduates securing positions in a range of national gyms. This all represents a very comprehensive package offered by Study Active.
Future Fit Training
Future Fit Training offers two personal training courses which contain industry recognised qualifications, a level 3 complete personal trainer diploma which they describe as the 'perfect foundation' for a career as a Personal Trainer. In addition to this you can do the level 4 Total Immersion Diploma which effectively gives you the highest level of industry recognition?
Future Fit also say that with their qualification on your CV you will be guaranteed an interview with major gyms and health clubs including names like Fitness First and David Lloyd. In addition they have a jobs board where you can see jobs available. Future Fit also say that as soon as you qualify on their level 3 training scheme, if you sign up to their premium career partner scheme, they will pass your CV onto their current partners. This would put your CV in front of organisations like Virgin Active and Fitness First.
Focus Training
Focus Training are a leading provider of central YMCA CYQ and Active IQ personal training courses. They have been in operation since 2001 and in 2002 were the first private training provider in the health and fitness industry to achieve the ISO 9001 accreditation.
All their courses are recognised by the Register of Exercise Professionals. They say their differentiarpot is that you can decide the pace at which you study. So if you want to qualify quickly that can be done as you can also study in a slower way working the course around existing work commitments. All course are a mixture of home study and practical course attendance. Tutors are available from 9-5 Monday to Friday and are clearly a big part of the marketing particular when you get that they were rated outstanding by Ofsted.
TRAIN.FITNESS
TRAINFITNESS were formerly known as Fitness Industry Education Limited and started in Australia in the 1980's. They were the first training provider to offer qualifications wholly online and pride themselves on their technological advances. They offer courses awarded by YMCA, Active IQ, Skills Active, The Institute of Leadership & Management and the Register of Exercise Professionals. The company also has an international presence with training offered in China, Malaysia, Taiwan, Vietnam and Australia. Courses offered include the Certificate in Personal Training, Diploma and the Advanced Diploma in Personal Training. Courses can be managed to suit you including full time, part time and distance learning.
They also say that they will do their utmost to get you a job after qualification. As such they guarantee interviews for all level 3 Diploma and Advanced level 4 students and aim to guide you as to the best 'fit' for you after qualification. To achieve this they work with Sports Fitness, Gymbox and Fitness First
Premier Training
Premier Training International is a leading provider of training courses within the health and fitness industry. You can get qualifications to become a gym instructor or Personal Trainer and reach level 4, the highest level of industry recognition with the Register of Exercise Professionals. If you can study full time you could be a fully qualified Personal Trainer in 6 weeks.
There big claim is that a qualification with them will guarantee you an interview with employers including Virgin Active, David Lloyd Heath Clubs, Pre Gym, LA Fitness, Steiner cruise ships and Fitness First. They also say that in addition to this they will offer you 12 months career support to try and get you into employment.
So while this is no promise of employment a guaranteed interview and 12 month career support could be all the support you need to get the dream job, the rest is up to you.
Summary
A career in personal training can bring many rewards. Certainly no two days are the same and you have the opportunity to either work as an employee or run your own business. It's clear that no training course can guarantee you a job, but it is worth looking at what career support some training providers can give you. This can range from guaranteed interviews, to help with your CV, job boards and work placements.
In this competitive labour market any help finding a job can be a life changer so do look carefully at the career support offered by your preferred training supplier.