What Can I Do For You?
North London PT (Personal Training) Fitness studio is committed to excellence.
Our Fitness studio is fully equipped with a shower facility and it's just a short walk from Kings Cross tube station.
You are here because you have fitness or weight goals you want to achieve. We are fully qualified personal trainers based in London that will tailor your training to achieve your own specific goals.
We'll guide you step by step with a personal training plan including diet and a targeted fitness programme. Whether you are looking to lose weight, tone up or just improve your fitness levels, your North London PT Personal Trainer will support and encourage you to achieve your perfect results.
We can assist you in our studio, your house, local park or online.
You are a call away to become a new you.
Get in touch to get hold of our discounted offers.
What Are My Charges?
Prices start from £75.00 per session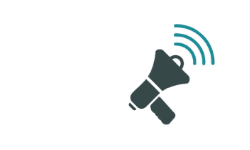 Discounted trial session (£ 30) refundable once the customer purchases a package.
Outdoors sessions (prices based on packages)
Online sessions at a slight cheaper rate
What Are My Qualifications?
B.Sc. Strength & Conditioning Science
NASM - Certified Personal Trainer
Juice - Olympic lifting Instructor
LKB Academy - Kettlebell course
Premier - Certificate Level 4 for the Management of Low Back Pain
Premier - Level 3 Certificate in Exercise Referral
TRX - Suspension Training Certificate
What Training Do I Specialise In?
Body Sculpting
Core Conditioning
Exercise Referral
Martial Arts / Self Defence
Fitness 50+ / Seniors
Functional Training
Posture / Back Care
Strength Training / Conditioning
Nutrition & Weight Management
Alternative Therapies
Testimonials
"I am now fitter, healthier, less stressed and much happier"
To be honest, before meeting Vincenzo I never imagined that I would ever have a personal trainer, I thought it was for professional athletes and the rich and famous. However Vincenzo approached me at a time when I knew that my clothes weren't quite fitting, I knew that I was finding work very stressful, I knew that I wasn't leading a particularly healthy lifestyle and I knew that even although I was going to the gym (well every so often) it wasn't really helping. So what did I have to lose when he offered me a free trial session?Believe me, it was hard work but it was absolutely worth it. Vincenzo was very clear from the beginning that any results were going to be down to me and that they would take time – it's not a quick fix but on the plus side it means that the benefits are longer lasting. I was a bit apprehensive to begin with, as I'd never done anything like this before, but each programme was a stepping stone to the next stage so you were always progressing and importantly feeling positive benefits as you went along. Plus the programmes were varied so it kept it interesting and enjoyable.
I'm proud to say that I achieved a great deal and much more than I expected. In a nutshell, I am now fitter, healthier, less stressed and much happier. I was genuinely surprised at the number of people; family, friends and work colleagues that noticed the change in my body shape and my healthier lifestyle. Several of my friends were even inspired to go to a personal trainer themselves! If you want to make a positive health change in your life, for whatever reason, I would without doubt recommend Vincenzos Personal Training to help you achieve it.
Where I Train
| | | | | | |
| --- | --- | --- | --- | --- | --- |
| 1 to 1 Studio : | | Your Home : | | Park/Outdoor : | |
Equipment
We use different types of training equipments such as Kettle Bells, Bands, TRX Balancing boards, Balls, bars, Dumbbells, mats, cables, ropes, power bags, rings, discs, body weight etc..
Geographical Areas Covered
Islington, London
Hampstead, London
Hackney, London
Camden Town, London
Marylebone, London