What Can I Do For You?
I specialise in easy-to-follow highly effective Strength Training workouts, for all levels (gym or home based), that build solid technique, a beautiful body, engage muscles and core as well as leave you feeling calm and happy immediately after!
www.trainhealbreathe.wixsite.com/iona
www.instagram.com/trainhealbreathe
www.facebook.com/trainhealbreathe
At Home 1:1 London £70 PAYG £600 for 10 (10% off Hackney).
Muscleworks Gym Stoke Newington £45 PAYG, £375 for 10.
Online Coaching October offer of 33% off £20 30 mins £30 60 mins!
Outdoor Milfields Park £55 PAYG, £450 for 10.
In sessions we work on key fundamental Strength Training exercises e.g Squats, Press Ups, Lunges and so on. These are important not just for day-to-day functional movement but are rehabilitative in nature (help prevent future injury and any existing issues) as well as minimise anxiety and soothe emotions. These workouts are super EFFECTIVE; your muscles will be aching without the high intensity, adrenalin-fuelled bit. You will notice changes after the first session!
After studying for Level 4 Dip in Stroke (ABI) Rehab with Arni I understood the powerful regenerative effect of Strength Training; for a stroke survivor, repeating specific strength training exercises helps rebuild the brain function associated with that movement. It's also extremely beneficial to the population at large!
Although experienced in all aspects of fitness: running, sprinting, boxing, swimming, cycling, yoga, calisthenics (bodyweight), barwork (chin ups, pullups), club dance (freestyle), gymnastics and ballet I have honed in on Strength Training for it's simplicity and effectiveness as a home workout. It's also a critical foundation for all the above as well as key to keeping your body young and boyant for the mature athlete (and reduces the risk of osteoperosis). All you need is space to stand and lie down, you won't be jumping or moving too much but I guarantee you will feel simply amazing after.
For maximum effect I offer Food Diary coaching on top of the Personal Training, which shows you how to manage your macros in order to feed the muscles, fuel the training and reduce abdominal fat. We work together to produce a meal plan that suits your preferences.
Recently clients have really enjoyed sharing their session with a partner or friend "couples who train together...." and all that! It's also cheaper per person.
Feel free to get in touch and ask any questions you might have, I look forward to hearing from you!
PS I also offer online coaching for affordable prices!
What Are My Charges?
Prices start from £60.00 per session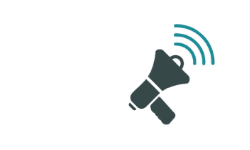 At Home Personal Training - 10 sessions £600 (PAYG £70) + share with a friend £750 (PAYG £85) (£32.50/person)
Cheaper rates for Hackney - Muscleworks 10 sessions £375 (PAYG £45), at Home 10% off.
Online coaching special offer for October £20 30 mins, £40 60 mins!
What Are My Qualifications?
ACE - Certified Personal Trainer
YMCA Diploma in Personal training
ARNI - Level 4 Functional Rehabilitation & Exercise Training After Stroke
YMCA Business Marketing Skills
YMCA Certificate in Suspension Fitness
YMCA Padwork for PT
What Training Do I Specialise In?
Core Conditioning
Body Sculpting
Flexibility & Mobility
Pilates or Yoga
Nutrition & Weight Management
Suspension Training
Weight Loss
Strength Training / Conditioning
Other Professional Bodies & Affiliations
Register of Exercise ProfessionalsLevel 3 - R0096692
Check Out My Video
Testimonials
Catriona May 2019
Iona is the embodiment of good vibes. Main thing I would say is working with her was fun - at times I felt like I was a kid playing again - but also pushed me...hard. She was just what I needed to help me build a sustainable & enjoyable exercise routine. I had done yoga but never been sporty or a gym person. Iona is an awesome confidence builder - helped me to realise that I actually had the ability to work out 2 to 3 times a week, and really go for it. Clearly very experienced - focus on alignment & technique was key for me as a beginner to feel safe & avoid injury. Her input on diet & ability to adjust workouts to energy levels etc was also 👌🏻. Cant recommend highly enough.
———————
Ben and Laura Feb 2019
Thank you Iona for everything you've done for us over the past year!
This time last year I was struggling to motivate myself to go to the gym, let alone do a workout 😂 Me and my husband decided to book 10 sessions with Iona in the hope of being inspired to keep fit, eat a better diet and tone up for our wedding...it worked!
We both felt great on our wedding day and decided to carry on with extra sessions for 6 months following it. Iona has changed our attitude to diet and exercise (...especially mine 🙃) and we can't thank you enough 💕 We'll see you around the gym!
-------------------
Nov 2017 Dave
I've been meaning to post about this incredible, fierce, inspiring lady for a while. It's not intended to be a post about mental health and the effects of trauma, but the context is important to show how Iona is steadily helping me to rebuild myself. I can say with some gravity that she is by degrees saving my life...
After my accident earlier in the year, when a badly laden truck tried to kill me on tower bridge, it's been pretty hard staying level. I wasn't hurt, just cuts and bruises, and I've experienced trauma before without needing to question myself. But this time seemed to affect me much more deeply. There are days when I have to leave the room to cry, days when I can't get out of bed, days when all I can do is work and play on autopilot. The constant, questioning voices become incessant, telling me that the identity I've crafted for myself is all based on lies. I can't see my achievements, can't hear any praise, can't see the sunshine. I'm a naked shivering wreck, curled up crying on the floor.
But one thing does work. Every time. Getting off my arse and doing some exercise. And I wouldn't be able to do this, week in week out, if it wasn't for Iona. She patiently works with me on my squats and my boxing while I whinge about my problems from my perspective of privilege. She calmly urges me to do just ten more reps while I bitch about the challenges in my near perfect life. And after every session, every single session, the mist has cleared and the darkness subsides. So if you want a pick me up, an injection of inner strength, a validation that you are human and you're going to be fine, then book in some sessions with this strong, calm, bundle of muscles and heart.
--------------
Alex April 2017
Only 2 sessions in but the best decision ive ever made! Im craving exercise rather than crisps and look forward to training with her.
Iona's passion for exercise and the outdoors is so refreshing - she pushes you to limits yet still manages to keep you smiling. Highly reccommend!
Where I Train
| | | | | | |
| --- | --- | --- | --- | --- | --- |
| In a Gym : | | 1 to 1 Studio : | | Your Home : | |
Equipment
Olynpic Rings
TRX
Clients own weights used.
Geographical Areas Covered
Leytonstone, London
Canary Wharf, London
Stoke Newington, London
Hale End, London
Westminster, London