What Can I Do For You?
WEIGHT-LOSS SPECIALIST
Fad diets dont work for long. Diet also contributes to 70% of weight loss so lifestyle change is the key here. Rachel will work with you so that you have someone to walk with you through the process daily until it has become routine.Results will come through making gradual changes, education and time. She will help you put a fitness plan together on top of diet changes so that you get the optimum results in the quickest time frame.
BACK ISSUES: CORE STRENGTH
Rachel has worked with many clients suffering back issues and considers core work her speciality. Functional dynamic training is very useful for this.
WEDDING PREPARATION
Rachel has also worked with many brides to get the weight loss and arm definition to perfection for the special day! And will work around the client dress design for this.
POST AND PRENATAL
Also having two children herself (one 3 and the other 16), Rachel has loads of experience with her own journey with post and prenatal training along with working with other moms to prepare for birth and get back in shape afterwards!
MENOPAUSE
Rachel has studied this subject throughly having several clients going through the change over the years and herself aproaching the perimenopause... she can relate! Lots of hormones are at play here and Rachel will help you find ways to balance them out to prevent weight gain and get muscle tone but to also remind you of the imporance of weight training for bone health.
Rachel has also recently completed her advanced Personal Training Certificate with Premier Training (resistance and flexibility) and currently studying Alternative Medicine at the College of Naturopathic Medicine - specialising in Nutrition.
What Are My Charges?
Prices start from £40.00 per session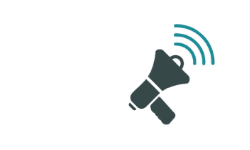 £25 for online sessions £200 for a 10 pack (30 minute power sessions tailored to you!)
£400 for 6 week program - 3x sessions per week and daily diet monitoring and advice
What Are My Qualifications?
Premier - Diploma in Fitness Training & Sports Therapy (Level 3)
Core Strength Vinyasa Yoga
Premier - Fitness Instruction & Gymnasium Management
Premier - Nutrition & Weight Management
Premier - Optimum & Sports Nutrition
What Training Do I Specialise In?
Core Conditioning
Nutrition & Weight Management
Pilates or Yoga
Posture / Back Care
pre & post-natal
Flexibility & Mobility
Run / Walk / Cycle
Fitness 50+ / Seniors
Fitness Testing
Circuit Training
Weight Loss
Other Professional Bodies & Affiliations
Register of Exercise ProfessionalsLevel 3 - R0060543
Testimonials
What Clients Say!
Elena, Bye Bye Sciatica
"Thanks a mill for all you've done, I wouldnt have made it if it were not for you... It has been a rollercoaster to say the least. I have been to three different physios, a chiropractor, 2 private clinics and the NHS but to no avail. And then I met Rachel and started training with her... I can remember now that when I met her, I was not being able of walking for more than 15 mins without ending up in pain, sitting down for too long brought all the symptoms out and definitely running, my passion, was impossible... Today, I'm back to running 10k!!!! so thank you Rachel"
Badiya, London
I call her the fitness fairy! Somehow with her magical wand she has helped me get fit again over night. Thanks!
Estelle, Notting Hill
"Rachel you will be proud of me i changed my nutrition 8 weeks ago and i m losing weight :) until now i have lost 7kilograms and i want to lose more and more until i have my ideal body weight.Doing sport 2-3 times a week.You have given me the click to eat healthy and doing sport.I thank u soo much!!!! lot's of kisses Estelle..."
Rachel is also an ambassador for Sweaty Betty, Notting Hill. http://www.sweatybetty.com/storedetail-storedetail128/?gid=1
Where I Train
| | | | |
| --- | --- | --- | --- |
| 1 to 1 Studio : | | Your Home : | |
Equipment
Zoom Sessions.
Mostly using body weight and weights. TRX. Yoga mats and straps, weights, Boxing gloves & Pads, Medicine Balls, Toning Bands and more.
Using high tech machine for fitness testing - fat percentage, metabolism, calorie intake and weight. Regular monitoring.
Geographical Areas Covered
Walthamstow
Woodford, London
Chingford, London
Finsbury Park, London
Stoke Newington, London