What Can I Do For You?
My need for speed (sprinting) led me to my career as a professional Fitness Coach. My own abilities shun through when is was on a University Sports Scolarship. From then i grew a assion is to guide people towards a healthier lifestyle and up their game in sport.
To state the obvious the Covid Pandemic has given us all a bigger responsibility for our health and wellbeing. I am here to hold your hand and guide step by step to get back to fitness and reach your goals.
Everybody is unique, with their own strengths and limitations. My method is to build a custom plan based on your ability, schedule and more importantly, fitness goals. I am currently on the Neurotransmitter Based Program Design. This course has already given my current clients great results in their journey.
My competetiveness and love for sport also led me to doing a Strength and Conditioning course with that I aim to improve sport performance and specialised performance training.
What Are My Charges?
Prices start from £60.00 per session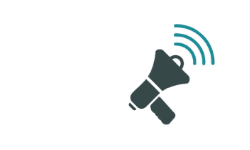 Free consultation and session
Client referrals (25% off 2 sessions)
Money Back Guarantee
What Are My Qualifications?
B.Sc. (Hons) Sport and Exercise Science.
Future Fit Training - Level 3 Certificate in Personal Training
What Training Do I Specialise In?
Speed, Agility, Quickness
Weight Loss
Under 16 Fitness
Bodybuilding
Strength Training / Conditioning
Sports Coaching
Weightlifting
Fitness Classes
Corporate Wellness
Cycling - Outdoors
Testimonials
" Brendon is the exact kind of person you would want as a personal trainer. He gave me goals to reach and kept track of my progress throughout. We had daily communication and he even advised me with meal plans. Sessions were fun and catered to my needs. He worked on my personal goals of wanting to lose weight but also incorporated exercises which improved my health and fitness. From my experience with Brendon I am now educated on what foods work for me and how to maintain my weight loss. He didn't just train me, but he educated me too. I would highly recommend BTK fitness & coaching. "
" After a year without going to the gym due to personal reasons. I was left out of shape; lost all the gains I had put in over the years and I had no motivation to go to the gym. Brendon was very helpful in getting me into shape and preparing my workout plan for 6weeks. We attended the gym together and he was very supportive and motivating during sets. I am back in shape now and I could not have done it without him."
Where I Train
| | | | |
| --- | --- | --- | --- |
| In a Gym : | | Your Home : | |
Equipment
Barbell, Dumbbells, Kettelebell, Swiss and Medicine ball, Ab Roller, Mats, Skipping Ropes, Cones, Step, Resistance Bands, Massage gun.
Geographical Areas Covered
Camden, London
St. Albans
Hertford