What Can I Do For You?
Julian believes success is not only through training is through your diet and lifestyle. I have been in the fitness industry for over 10 years. I started of training sprinters and started off learning the best technique for developing cutting,anaerobic and aerobic fitness. Slowly started accepting client for weight loss. 1st Client with an overweight BMI change to a normal BMI with in 4 week due to a calorie deficit, weights + HITT training protocol x5 a week (lost 10kg of weight). Remember it takes 3500kcls to burn off 0.45kcls so ideally the fitter and stronger you are the quicker you will burn off the pounds also if in calorie deficit you will burn off the pounds along side.
When training with me you will receive a full insighter, rules and packs which help you develop into the best version of yourself I.e. more confident (from good posture and way of thinking). How to maximise your recovery to make the next session most beneficial. How to maximise your body response to exercise what to eat immediately after and consecutively for the hours later. Get customised meal plans to your food preferences. Receive updates on the lead research in the market today I.e. eating eggs for breakfast for 14 days consecutively has show significant signs of weight loss.
I always like to back my work and ethics through results and evidence. Remember everyone is different so following a meal plan for someone might not be the one for you I.e. if involves certain food I.e too much cheese slows down people's metabolism at different pace's. So do you know how much you can tolerate?
What are you paying for?
You are paying for expert knowledge and guidance to developed your needs + goals in a correct and safe manner. This comes from specialised warm up and cool down best for your body type and goal. Evaluation of every training session. Monitoring of your diet plan and lifestyle(weekly). Making you into the better version of yourself every session by hitting your short term targets to your long term aims. New and tailored research send to you(monthly).
With the information and support you will receive you will see how great you will become. Make the change today. Live a better life tomorrow.
When starting, Specific testing protocols will be in place.
-In depth consultation.
-Functional movement testing (to see what areas are weak (to help get your body working as unit no individual parts)
-Fibre testing (to see what exercise and rep/rest/set are best suited for you to progress)
-Neurotransmitter testing (to see how you think you should train, so depending which neurotransmitter you are dominant in your training will be tailored to you).
-Start setting your short goals weekly and medium 4 weeks and long term aims 12 weeks.
Current Certificates
Bsc Sport and Exercise Science
Level 3 PT + Nutritionist
Level 2 Fitness instructor
Advanced Resistant Training
Exercise for Fat Loss
Experience training client:
1) From over weight to healthy weight (BMI)
2) Tonning full body
3) Increasing strength in overall body
4) Increasing sprinting velocity
5) Increasing Power
6) Increase lean tissue growth along side fat loss
7) Increasing mobility
8) Increasing person energy levels and mood
9) Keeping client focused on short to long term goals
10) Recovery client from ankle/foot, leg, wrist injury
11) Planning diet plan for weightloss/ muscle gain/ sport performance / general well-being i.e. golf
12) Sport Massage therapy
13)Advanced recovery methods.
What Are My Charges?
Prices start from £60.00 per session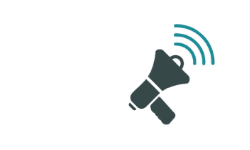 Free Consultation + Free First session
What Are My Qualifications?
B.Sc. (Hons) Sport and Exercise Science.
VTCT - Level 3 Certificate in Advanced Instructing (Gym) (QCF)
Future Fit - Advanced Resistance Training (The Series)
Future Fit - Exercise for Fat Loss
What Training Do I Specialise In?
Bodybuilding
Core Conditioning
Fitness 50+ / Seniors
Nutrition & Weight Management
Weight Loss
Toning
Flexibility & Mobility
Group Fitness
Corporate Wellness
Testimonials
1) client lost 10kg of body fat in 4 weeks.
2) Client has gain 6kg of lean muscle in 4 weeks.
3) Client 100m time has increased from 11.4 to 10.72 in 8 months.
4) Client squat 140kg to 165kg in 6 weeks
5) Client deadlift from 200 kg to 240kg 8 weeks
6) Bench press 140kg to 160kg in 4 weeks
7) 20% body fat to 12.6% body fat
8) Recovery from tendon injury 8 weeks to full capability
9) Client had knee problem (wasn't able to lunge) 4 week later able to lunge.
10) Wasn't able to deal with stress and un-restfull sleep, key strategies implementant and routine was developed on how to deal with stress and knowing how to maxmise sleep.
Where I Train
| | | | | | |
| --- | --- | --- | --- | --- | --- |
| In a Gym : | | Your Home : | | Park/Outdoor : | |
Equipment
Online training
TRX
Full free weights for upper and lower body
Weighted Vest
Resistant Bands
Weighted Sledge
Waist Belt
Pull up/Dipping Belt
Machine Weights
Cardio machines
Matt
Skipping rope
Yoga mat
Cones
Kettle bells
Geographical Areas Covered
High Holborn, London
Marylebone, London
Soho, London
West End, London
Paddington, London