What Can I Do For You?
Now training clients at a safe social distance in open spaces in line with the new government guidelines
Fed up of BORING non sustainable exercise regimes? Do you have a lack of motivation and want to have that 'get up and go' feeling every single day?
Then let ME help YOU!
I am an experienced personal trainer who looks to make training not only fun but totally effective. I have achieved unbelievable results with clients. I can guarantee with hard work that you will feel energised and revitalised, running high off natural endorphins!

I offer a variety of services varying from '1-2-1 training', 'lunchtime high intensity' and my most popular 'couples training' where you can split the cost and double the fun! I do all my sessions at a location that suits YOU - whether that be your local park or the comfort of your own home!
So make that first step and drop me a message so we can book you in!
I look forward to hearing from you
Rob
What Are My Charges?
Prices start from £60.00 per session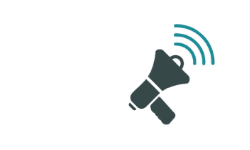 10 sessions for £500
Couples training - 10 session for £600
What Are My Qualifications?
Premier - Certificate in Personal Training (Level 3)
Hatton Academy - ABC Advanced Accredited Course (Boxing for Fitness)
Hatton Academy - ABC Fundamentals (Boxing for Fitness)
Premier - Award in Designing Pre and Post-Natal Exercise Programmes
Premier - Certificate in Fitness Instruction (Level 2)
What Training Do I Specialise In?
Boxing & Padwork
Pre & Post-Natal
Circuit Training
Toning
Core Conditioning
Weight Loss
Kettlebell Training
Suspension Training
Nutrition & Weight Management
Weightlifting
Testimonials
Ever since leaving school (10 years ago!), exercise has never formed a consistent part of my life. Other than the occasional round of golf or 5-a-side football match my lifestyle has been pretty inactive. My weight also tended to yo-yo - trying different diets for 3-4 months and then giving up. I decided to seek some help integrating exercise and healthier eating habits that would be sustainable into my life. Lacking in self- motivation and having not used my gym membership in over a year I thought the best route was via a personal trainer. I was nervous about this - I imagined someone built like Arnold Schwarzenegger shouting at me like an army officer whilst I sweated, cried and vomited through an hour-long session - a session that I thought I would end up dreading and, also, ultimately giving up. However, I was completely wrong! Rob is the nicest, warmest and most encouraging person I've met. We do 2 sessions a week with one another which combine a diverse array of strength and conditioning exercises with cardio. I actually look forward to them! We talked beforehand about what I wanted to achieve and how we could do that together. He sent me some great nutritional information and home programs to compliment our sessions and the motivational texts and positive feedback from him really makes me feel great. I have been having sessions now for a little over a month. Others have noticed a physical change in me and I'm beginning too as well. Mentally, I feel fantastic and it's the best money I've ever spent!
BEN ALLEN
It's difficult to put into words how much Rob has improved not only my fitness and health but also my quality of life. I came to him overweight, tired and depressed at my inabilty to stick to a diet and a work out routine that suited me.
Rob was so patient with me and took so much time and effort to find a plan that suited ME! A year down the line and I am a totally different person. I am happy, confident and full of life! I am still allowed a glass of wine when I want but I also fit into that red dress that hadnt fasted for years! Thank you Rob for showing me that this is all about small changes that last a lifetime, and for never making me do a burpee ever again!
Claire Newman
I was sugested Rob through a friend and have never looked back (except occasionally at old photos to see how far I have come). Rob brought an element of fun to all our workouts as thats what was important to me. I wanted to forget I was working out and let the hour be up! Now I want it to last as long as possible and I even do an extra session with my Mum every week.
Jenny Burdon
Where I Train
| | | | |
| --- | --- | --- | --- |
| Your Home : | | Park/Outdoor : | |
Equipment
Boxing - Pads, skips, gloves
TRX
Battle ropes
Free weights
Resistance bands
Slam balls
Kettlebells
Free weights
Bodyweight
Geographical Areas Covered
Hampstead, London
N4
Holly Village, London
Stoke Newington, London
Hampstead, London