What Can I Do For You?
Highly qualified with extensive experience spanning 10 years. I offer a personal training style customised to help you to achieve your goals. Whether you want help with weight loss and nutrition, to tone and strengthen, improve fitness and feel healthier, exercise during/after illness or stay fit during/after pregnancy, I will design an individualised programme to meet your needs as well as fit around your lifestyle and commitments.
Your sessions will be fun, effective and safe, with emphasis on correct technique and posture. I have a positive, patient and enthusiastic nature which will put you at ease!
We begin with a consultation where I will assess your current level of strength and fitness before carefully planning future sessions which guarantee you will see improvements over time; I will always strive to show you progression which will make you feel great.
My clients have a wide range of fitness levels with different goals including; body shape change, improved fitness, weight loss, brides-to-be, pre/post natal pregnancy, cardiac rehabillitation and a broad stretch of medical conditions.
In addition to training private clients, I also work as an Exercise Referral Specialist with clients referred from the NHS. I have trained a wide variety of people of different ages, including those with heart conditions, obesity, lower back pain, arthritis, depression, diabetes and stroke patients. I can work with your specialist. Please call for a non-obligatory chat for further information.
I believe that anyone can benefit from individualised personal training, regardless of age or present physical condition. My yougest client is 16 and my eldest 86!
Through my passion and love of fitness and training others, I can turn your goals into reality, from the comfort of your own home, at a time that suits you. I offer one to one training, couples, siblings and even group sessions with your friends. All the equipment is provided.
What Are My Charges?
Prices start from £50.00 per session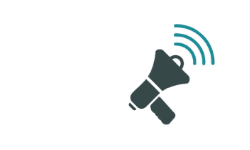 What Are My Qualifications?
YMCAfit - Level 3 Personal Trainer Award
Active IQ - Level 3 GP Exercise Referral
BACPR - Exercise Instructor Certificate
BACR Phase IV Cardiac Rehabilitation
Boxercise
YMCA Awards - Ante & Post Natal Exercise (QCF)
What Training Do I Specialise In?
Circuit Training
Boxing & Padwork
Nutrition & Weight Management
Rehabilitation & GP Referral
Weight Loss
Fitness 50+ / Seniors
Pre & Post-Natal
Strength Training / Conditioning
Posture / Back Care
Core Conditioning
Testimonials
"Simone's enthusiasm, knowledge and adaptability enabled me to lose almost 10 kg in almost 13 months. More importantly, she has enabled me to turn around my lifestyle to keep virtually all the weight off, since last seeing her 6 months ago. Her enthusiasm is infectious and she has a great sense of humour, both help in pushing you to get the results you want. Not only is she knowledgeable about exercise and human physiology which enables her to adapt exercises to accommodate injuries, but she has also lots of helpful tips and information about nutrition which can be sustained. If you apply yourself with suggested exercises between seeing Simone and are honest with your eating habits, then it is very easy to lose weight with Simone. She comes highly recommended". Nina - Aged 56

"I can honestly say that I really enjoyed my training sessions with Simone. The sessions were always varied with a wide range of activities, so I never got bored. Each week I was pushed further and could feel myself getting stronger. Simone is friendly and encouraging. I would not hesitate to recommend her to anyone looking for a personal Trainer" Paula - Aged 37

"Thanks so so much Simone! Just wanted to say that you have been amazing and thanks for being so patient and flexible with me. I wouldn't have been able to lose weight and be motivated without you" Jess, a Bride-to be! Aged 28

"Because of your advice I lost 10kg which makes my knees feel better, less painful which has therefore resulted in easier movements of my body. Thank you so much" Josephine

"I was looking for someone more than just a personal trainer; someone who would understand my father's personal needs and someone I could trust to push my soon-to-be 85 year old father to his limits but in no way risk his health. My father always was, and still remains, really quite fit thanks to Simone. Over the years he's had various health issues due to his age and Simone has listened and adapted his training accordingly. This has not only enabled him to be fitter physically but fitter mentally too - my father often says "the training keeps me young!" Although sometimes this can be questionable(!) I honestly believe he has a point. I know it's so important to him that he trains twice a week with Simone, he loves it and I know he only misses a session when he really has to.I keep in touch with Simone to check my father is doing ok and she calls me if ever she notices any change or concern she may have about him. This makes me feel very reassured. I know my father is in good hands; not only is Simone a great trainer, she's a really lovely person, caring, understanding, professional and designs her training sessions precisely to my father's needs. I also notice most importantly that she is always focused and aware of my father's condition during the training, she'll slow it down when she gauges he is tired or not quite feeling up to scratch. She gets the balance right. Daughter of Joseph - Aged 85.

"After a brief illness a few months ago, I was advised by my consultant to engage a personal trainer to improve my energy levels, physical strength and self-confidence. All of these I have achieved by a workout in my home with Simone, whose encouragement and motivation has been second to none. I am pleased and highly recommend Simone to anyone who needs or wants to achieve their fitness levels (As I have done at 77 years of age!)" Dee - Aged 77

​"Simone has given me encouragement, put me at ease, made me feel that I am doing well. I look forward to continuing my experience, I never thought I would!" Carol
Where I Train
| | |
| --- | --- |
| Your Home : | |
Equipment
Training Equipment:
TRX Suspension Training
Weights
Boxing Gloves & Focus Pads
Kettlebells
Resistance Bands
Body Weight Exercises
Cardio Training
Medicine Balls
Speed & Agility Ladder
Skipping Rope
Ankle Weights
Geographical Areas Covered
Finchley Church End, London
Hampstead, London
St Johns Wood, London
West End, London
Golders Green, London