What Can I Do For You?
I offer individual, group tailored sessions, Online training and corporate wellness programs in:
Physical exercise
Nutrition and weight management & Diet Plans
All sessions are at a time and place to suit you and I will be your personal resource on health and fitness while providing advice, motivation and encouragement in and out of sessions and am contactable 24/7.
Whatever your goals I can help
Weight loss
Weight gain
To be healthier and happier
Improving your general health & fitness
Muscle gain
Toning up
Improving muscular strength
Improving muscular endurance
Improving performance for a specific sport
Training for a triathlon, martathon, half marathon, charity fun run or any sporting event.
Everything is specifically tailored to you. I have a large range of equipment to keep everything new and interesting, sessions can even be performed in the comfort of your own home.
A bit about me:
I am a level 3 REPs qualified and registered personal trainer with a BSc (Hons) in Biochemistry and am constantly keeping up to date and furthering my knowledge within the ever changing fitness industry.
My Current Goals: Gymnastics - a Planche press-up and Planche plank (legs raised)! Its going to be hard work, but it by bit I will get there!
I am also a Crossfit Athlete, I love kettlebell, strength and conditioning, bodyweight training training, keeping my exercise routine varied and very importantly fun. I am passionate about playing and participating in various other sports such as squash and climbing.
If you have any questions or are interested in my services please don't hesitate to contact me.
What Are My Charges?
Prices start from £35.00 per session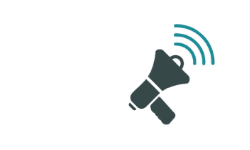 Day Time - Personal Training at The Athlete Centre Oxford £30
What Are My Qualifications?
City & Guilds - Level 3 Certificate in Personal Training
Future Fit Nutrition for Sport & Exercise
Future Fit Circuit Training
Future Fit Complete Kettlebell Trainer
Future Fit Exercise for Fat Loss
Future Fit Functional Equipment Training
Future Fit Torso Training
Suspension Exercise Trainer
What Training Do I Specialise In?
Weight Loss
Circuit Training
Nutrition & Weight Management
Toning
Weightlifting
Group Fitness
Fitness 50+ / Seniors
Strength Training / Conditioning
Kettlebell Training
Functional Training
Other Professional Bodies & Affiliations
Register of Exercise ProfessionalsLevel 3 - R0134946
Testimonials
Nick has spent the last two months listening to me moan and whinge and has some how managed to completely motivate me into keeping at it. He has been very encouraging throughout and realistic with me. I love that he's always early to sessions as it means I don't get a chance to have a change of heart and run away - we get straight to it. He's always ready with the necessary no matter what the weather and in between sessions continues to encourage me. I have never stuck with a gym for more than a month or managed to motivate myself, but with this, I have gone to every session and intend on continuing especially as I'm seeing the results. I thoroughly enjoy the PT/counselling sessions I get :p would definitely recommend to anyone considering. Nick Smith... firm but fair!
Simin Conn
I've used personal trainers in the past with a range of results - since starting training with Nick 5 months ago I've seen significant improvements in all areas of my fitness. Having previously focused on just weight-training with mixed results, Nick got me started with a varied mix of both traditional resistance and faster-paced workouts. His enthusiastic inputs have made sure that my programme was always changing and kept me from plateauing in progress. I've noticed more tone and definition, greater cardio capacity and an increase in strength. Nick is always happy to answer questions I have on form, technique and developments. Whatever your personal goals are, I would recommend getting Nick's input - the scope of his expertise means that you won't be disappointed.
Edward Bindloss Gibb
Nick has been working with me on both fitness and nutrition for eight months. It has made a very positive difference to my health, fitness and wellbeing. I feel so much better and am now so much lighter. Nick is really good at explaining everything so that I completely understand how to make the improvements long lasting. I intend to continue with Nick as I am getting closer to my goals at a safe pace for me. My confidence has improved a great deal win win.
Jan P Freeston
Having worked with Nick for six months he has had a tremendously positive impact on my diet and exercise regime. He has been very professional and supportive throughout. I have found him to be courteous, diligent and fun to work with.
Helen J Young
Despite not being a fan of early mornings, I've managed to get myself out of bed twice a week – mainly because I know that it I don't, then there will be extra burpees. Nick has a great mix of serious and fun workouts, and the different blend of activities mean that I don't get bored. I've noticed a difference in my strength, while family & friends have commented that I'm looking healthier and more toned.I'd recommend Nick to anyone looking to increase their fitness, kick start a better lifestyle or looking for a PT with a sense of humour.
Cara Webster
Training with Nick has already, 3 months in, given some great, tangible results. I've been a runner for 5+ years but haven't really managed to get any faster on long or short distance, and I have felt generally weak despite being able to run marathons. I contacted Nick to help me get faster and a bit more explosive in my running. I've so far reduced my time over 5K by 2 minutes, I'm much stronger uphill on my long runs and my sprints are faster. More than anything I enjoy the all over body tone and strength I'm acquiring and it really motivates me to keep going. To complicate things, I've also told Nick that I'd like to get stronger for sports like surfing, and he's been great at adapting our sessions to the various goals I'd like to achieve. I enjoy training outdoors, so we meet in a park twice a week and each session is different from the other, which keeps me interested. Sometimes we use kettle bells, slam balls and medicine balls, and sometimes just my own body weight, combined with sprints and "over loading". Nick's reliable, attentive, approachable, knowledgeable and also a great laugh. He manages a perfect combination of encouragement ("don't stop! keep going!") and praise ("you're smashing it! I'm impressed") to keep me pushing myself. I'd recommend him to anyone!
Lina Hansson
Where I Train
| | | | | | |
| --- | --- | --- | --- | --- | --- |
| In a Gym : | | 1 to 1 Studio : | | Your Home : | |
Equipment
Body Weight, Battle Rope, Kettle Bells, Medicine Balls, Slam Balls, Barbell, Dumbell, PyloBox, Weighted Vest, Swiss Ball, Resistance Bands, Sled training and more.
Geographical Areas Covered
Oxford Airport, Kidlington
Oxford
Abingdon
South Hinksey, Oxford
Bletchingdon, Kidlington