What Can I Do For You?
Myself
I am a reliable trainer, who intends to motivate you through this challenging time.
I am a Level 4 qualified Personal Trainer, and combining this with having a Biomedical Science degree, it gives me a solid understanding of Sports Physiology to adjust your training accordingly. I have also completed my Level 3 qualification in Exercise Referral, so I can train people with a range of health conditions.
The first session (FREE) includes
A health and lifestyle assessment
Fitness assessment
Identify your goals/targets for the next 4/8/12 weeks
​
​Online Covid-19 training
Will need to be done by videocall via WhatsApp/Skype etc
Can be carried out in a living room, garage etc, but I have found that a hallway works well as you can put an exercise mat down the hallway and your phone/tablet/laptop can be at one end of the mat
Will require a minimum of an exercise mat, but that is all that is needed. If you have any other equipment that is also good.
Covid-19 training outside
Bodyweight exercises so no equipment is used/shared. I would suggest that everyone has an exercise mat / yoga mat for comfort on the ground. If you want to bring/provide your own equipment, dumbbells, TRX etc then please feel free, but they have to be used by you and you alone.
Safe separation from one another
Sessions designed to keep you ticking over away from the gym
All training after lockdown will have to be outside. A large garden, park, field etc with enough room for at least 2m separation from one another. This is subject to changes as and when new advice from the government comes out.
Session prices
Session prices for online training start from £10 for 30-45 minutes. For big groups, please ask for details!
Session prices outside start from £25, and an extra person can be added for £5 per person (up to a maximum of 4 people).
Health considerations
I would kindly ask if yourself, or anyone you live with/ have had contact with has shown any symptoms of Covid-19 i.e. a Cough or High temperature/fever within the last 14 days then you do not come to training. If you are unsure, then just ask me!
Contact
If you have any questions, then please feel free to send me a text me on 07523184007 or if you prefer email me at srfitnessinstructor@hotmail.com
What Are My Charges?
Prices start from £10.00 per session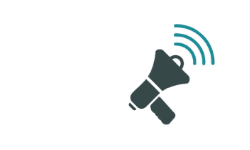 For sessions outside you can add extra people for £5 per person (maximum 4 people)
Remote / Online training from £10
What Are My Qualifications?
ACE - Certified Personal Trainer
Active IQ - Level 3 Certificate in Personal Training (QCF)
Premier - Diploma in Fitness Training & Sports Therapy (Level 3)
Active IQ - Level 3 Diploma in Exercise Referral
Boxercise - Registered Boxercise Instructor
Premier - Certificate in Exercise & Nutritional Interventions for Obesity and Diabetes (Level 4)
Premier - Certificate in Kettlebell Training
Premier - Certificate Studio Cycling
Premier - Running Technique Training
What Training Do I Specialise In?
Nutrition & Weight Management
Run / Walk / Cycle
Core Conditioning
Boot Camps
Toning
Circuit Training
Weight Loss
Testimonials
"Steve's a great trainer. I look forward to my sessions with him and know that it is doing me some good. I've been with him for about four months now, and he varies our workout each week to keep me interested and on my toes. He knows what I like and don't like doing, but doesn't let me get away with too much! I appreciate the way he pays close attention to how I am and varies activities for example to take into account my terrible knees, but still give a good programme to go through" - Nicky
Where I Train
| | | | |
| --- | --- | --- | --- |
| Your Home : | | Park/Outdoor : | |
Equipment
During Covid-19 I can provide an exercise mat for the first session, but please don't take any offence if you see me disinfecting it after you have used it.
Geographical Areas Covered
Bicester
Oxford
Banbury
Buckingham Industrial Estate, Buckingham
Wood Burcote, Towcester