What Can I Do For You?
After working in the fitness industry for over 10 years, I have learnt that it is constantly evolving. Different fads come and go nurturing constant confusion with what is the best route to take when considering a new diet or exercise programme.
I have concluded that there is never a 'one size fits all' answer and what may work for someone will not give the same results for another. With this information I have been able to help people realise their goals, whilst giving them the motivation to make fitness part of their day to day life.
I don't believe in quick fixes, inevitably leading to injuries from bad exercise form and dangerous yo yo dieting cycles which have been proven to end up with the participants gaining more weight in the long run. With a structured exercise programme alongside a balanced diet, it really is possible to become the best version of yourself.
I have made it my priority to ensure that my clients can make healthy choices but still enjoy the pleasures of getting together with family, holidays and the different celebrations that come around every year; being concsious of what they eat but not eliminating their favourite foods either. With this approach I have experienced that cravings disappear and people are much less likely to binge, resulting in a much healthier attitude to food. When this is combined with physical activity the results really do speak for themselves!
Nobody needs to be on a diet forever in fact recent studies have shown that diet breaks actually lead to a healthier body composition in the long run. With me by your side I will help you realise your true potential and give you the motivation to carry on well into the future.
I am really looking forward to helping you all!
What Are My Charges?
Prices start from £45.00 per session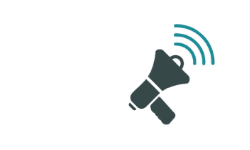 My sessions are £45 ph but if you book more than a month in advance there are great savings to be made!
I offer a free 30 minute taster session to allow you to make an informed choice before committing.
What Are My Qualifications?
Future Fit - Advanced Personal Trainer Certificate
Applied Nutrition
Burrell Modern Post Natal Assessment & Exercise Prescription
Circuit Training
Nutrition & Weight Management
Torso training & Core Stability
What Training Do I Specialise In?
Core Conditioning
Nutrition & Weight Management
Pre & Post-Natal
Posture / Back Care
Weightlifting
Weight Loss
Fitness 50+ / Seniors
Functional Training
Flexibility & Mobility
Suspension Training
Other Professional Bodies & Affiliations
Register of Exercise ProfessionalsLevel 3 - R0044859
Testimonials
I have managed to lose my belly-fat with Fai's help and I feel stronger and healthier than ever before! Try her and find out for yourselves! SM Clapham
Where I Train
| | | | | | |
| --- | --- | --- | --- | --- | --- |
| In a Gym : | | 1 to 1 Studio : | | Your Home : | |
Equipment
Apart from bodyweight I use resistance bands, glute/hip circles, TRX to name a few. This ensures that I can conduct an effective personal training session in a park or in the comfort of your own home.
Geographical Areas Covered
Balham Hill, London
Wandsworth, London
Clapham, London
Clapham Common, London
Balham Hill, London