What Can I Do For You?
Wow, what crazy times we have found ourselves in! With the challenges of the pandemic it has never become so apparent that we need to take a good look at the way we live our lives. After a long time spent in the fitness industry I realise that with all the misinformation out there, making the choices that are best for us can be extremely daunting.
Many of the clients I have, transferred very well from a gym environment to training at home. Some of them have been with me for many years and they have learned that working consistently on key movement patterns, core stability etc are vital as we get older.
I am not going to make promises about giving my clients quick fixes, 6 week programs promising wash board abs, as these are unrealistic and unsustainable goals. All my clients are different and are exposed to different challenges in their everyday lives. Running a virtual business means that many people that have minimal time available to try and visit gyms regularly, can exercise in the comfort of their own homes at times which are suitable to them. Juggling working from home and child care need to be taken into consideration when prescribing exercise protocols best suited to their needs.
I offer a short consultation free of charge for every potential client, just so we can have a chat and see if and how I could help you become the best version of yourself! You have nothing to lose do you?
What Are My Charges?
Prices start from £45.00 per session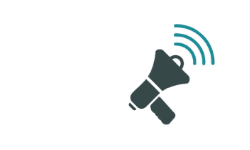 The first consultation is free of charge. I am sure you would like to have a chat before you embark on your fitness adventure.
What Are My Qualifications?
Future Fit - Advanced Personal Trainer Certificate
Applied Nutrition
Burrell Modern Post Natal Assessment & Exercise Prescription
Circuit Training
Nutrition & Weight Management
Torso training & Core Stability
What Training Do I Specialise In?
Pre & Post-Natal
Posture / Back Care
Life Coaching
Weight Loss
Corporate Wellness
Strength Training / Conditioning
Nutrition & Weight Management
Other Professional Bodies & Affiliations
Register of Exercise ProfessionalsLevel 3 - R0044859
Check Out My Video
Testimonials
"I decided I wanted to get more exercise and feel stronger in myself. After nearly a year with Fai, I feel so much more agile and fit. The mental health aspect alone has been great for me, and I have found Fai to be a patient, fun and professional trainer; I am thoroughly enjoying it every week." - J. Longly, Dorset, UK
"I have known Fai the whole time she's been a PT and she has always been consistent, professional and extremely knowledgeable. You will instantly feel at ease with her whilst working online. I love how she checks in with me during the week and is open to me speaking honestly about how everything is going. Anyone would be lucky to have Fai as their trainer." - Mary, Alicante, Spain
"I have been training with Fai twice a week for the last 9 years. I find remote sessions are easier to schedule alongside my work and home commitments, and also find them as demanding as gym sessions. Fai also has a talent for making each session engaging – including demonstrations of how to perform each exercise and advice and tips on how to improve my form throughout. I can both see and feel the improvements I have made over time, both in terms of muscle tone and self confidence. I really look forward to our sessions each week!" - J. Smith, London, UK
Where I Train
| | | | | | |
| --- | --- | --- | --- | --- | --- |
| 1 to 1 Studio : | | Your Home : | | Park/Outdoor : | |
Equipment
Because I train many clients at home the equipment available varies between them all. Bodyweight is essential and then I normally introduce resistance bands, dumbells and kettlebells.
Geographical Areas Covered
Balham Hill, London
Wandsworth, London
Clapham, London
Clapham Common, London
Balham Hill, London