What Can I Do For You?
Please visit www.tanvirheercoaching.com for more details.
Exercise Nutritionist​ and Personal Trainer since 2009, I offer online coaching and can help you if you are someone who has access to weights equipment (at home, and outdoor space or the gym) and are looking to -
1. add quality muscle to your frame
2. lose unwanted bodyfat in trouble spots
3. eat tasty foods so you look forward to meals (no more dry chicken and rice)
4. Make training simple and effective (spend more time doing what you love, with who you love)
As someone who went through a slow and steady weight gain through emotional eating, to losing it all and more within 18 months whilst becoming fitter than before, I have firsthand experience in the weight loss and muscle building process.
I know the frustrations of figuring out what is healthy to eat, how much of it to eat, trying to resist temptation when eating socially, or around holidays.
The anxiety that comes with not knowing what to do, or how to do it, or how often to do it, and what will work best for you.
The rollercoaster of losing size, but not weight, then losing weight, but not size!?!? What is happening!?!
The stress of designing a workout that will build the body of your dreams, reading magazines, downloading apps, doing generic templated workouts that the 'pros' apparently use.
Hiring a professional who wasnt really an expert for your needs, but took your money anyway.
This all happened to me when i was in my early 20's. I am now nearly 40 and can keep up with 20 somethings in Jiu Jitsu, my preferred martial art, plus run around after my kids without stopping for breath.
I can pick up and carry things by myself that i may have needed help with back then- no more struggling to put things in overhead compartments or carrying something heavy with one hand whilst negotiating through doors and awkward spots with the other!
I have the confidence to wear clothes which are more fitted then regular or loose cuts (not that there is anything wrong with those styles of course!)
If you like what you have heard and want to have it too, contact me and lets make it happen!
What Are My Charges?
Prices start from £45.00 per session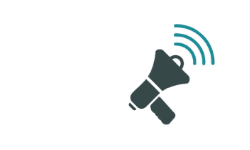 2021 Founder Member Offer - the first 21 clients pay £21 per session for their first 21 sessions!
What Are My Qualifications?
Active IQ - Level 3 Certificate in Personal Training (QCF)
Active IQ - Level 3 Diploma in Fitness Instructing & Personal Training
Premier - Diploma in Fitness Instructing & Personal Training
Active IQ - Level 2 Certificate in Fitness Instructing (QCF) (Gym)
Active IQ - Level 2 in Instructing Exercise & Fitness
Precision Nutrition - Level 1 Certificate in Exercise Nutrition
'Serious Fitness' ShadowBox Instructor
ViPR : Face-to-Face Training
What Training Do I Specialise In?
Bodybuilding
Body Sculpting
Nutrition & Weight Management
Strength Training / Conditioning
Stress Management
Toning
Weight Loss
Testimonials
Tanvir helped me to create a menu of foods that I could quickly turn to when in a rush, without the stress and worry of making sure I got all the protein, carbs and fat in the right amounts- this has helped me to see the results I always knew I should have been getting as an avid gym-goer.
Ruth
I was getting joint pains from my running sessions, and Tanvir helped me to appreciate the benefit of complementing with strength training and addressing my eating habits. Now I eat loads more delicious food, my joint pain decreased, and my running improved too.
Prakash
I didn't know what I was doing! Tanvir helped me to get clarity on what I wanted, he helped make it achievable and then made a program to get there.
Where I Train
| | | | | | | | |
| --- | --- | --- | --- | --- | --- | --- | --- |
| In a Gym : | | 1 to 1 Studio : | | Your Home : | | Park/Outdoor : | |
Equipment
My Workout design is centered on traditional weights equipment mainly - Barbells, Dumbbells - plus complementary ancillary pieces such as swiss balls, medicine balls, battle ropes, ViPR logs amongst others. I do incorporate bodyweight exercises where appropriate- utlimately, an in-depth assessment with you will determine what will work best for you!
Geographical Areas Covered
Windsor
Weybridge
Weald, Sevenoaks
Forty Green, Beaconsfield
Henley-On-Thames