What Can I Do For You?
As a REPS Level 4 fitness professional who has competed at a high level of sport and represented the Republic of Ireland at International level (football) and also completing IRONMAN Wales ( 2013,2014,2015,2016,2017,2018 and 2019) I am fully aware of all aspects of fitness training, including factors that sometimes get in the way of achieving objectives. All training is carried out using SMART principles and is geared towards the individual's needs and requirements. Fitness testing on day one will give a starting point which can be referred to at any stage to ensure improvements are being made and objectives are being achieved. You can expect a high level of professionalism, enthusiasm, motivation and a wealth of experience to ensure you enjoy the sessions and progress onwards in a safe and structured manner. Actions speak louder than words so why not spring into action and get your body into the shape you want. Don't hold back...get on the phone now and book in your initial consultation and fitness assessment.
What Are My Charges?
Prices start from £45.00 per session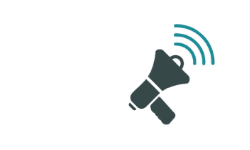 Free 30 minute consultation.
What Are My Qualifications?
YMCA Advanced Fitness Instructor
YMCAfit - Level 3 Personal Trainer Award
ASET Certificate in Managing Stress
BACR Phase IV Cardiac Rehabilitation
British Triathlon Level 2 Coach
CanRehab - Level 4 Cancer & Exercise Rehabilitation
Discovery Learning - Level 4 Obesity and Diabetes Management
Future Fit - Torso Training & Core Stability
ITEC Diploma in Nutrition & Diet Theory
Keiser Cycle Instructor
Premier - Special Populations
YMCA Supple Strength
YMCA Exercise Fitness and Activity in Mental Health
YMCA Training in Different Environments
YMCA Triathlon Training Instructor
What Training Do I Specialise In?
Nutrition & Weight Management
Core Conditioning
Fitness 50+ / Seniors
Fitness Testing
Special Populations
Speed, Agility, Quickness
Sports Coaching
Weight Loss
Triathlon / Biathlon
Rehabilitation & GP Referral
Other Professional Bodies & Affiliations
Register of Exercise ProfessionalsLevel 4 - R0021072
YMCA Graduate Association
Testimonials
Training with John was the ideal start for me because at 21 stone I was not confident enough to train in an open gym or under the glare of people in a public place. I've lost over 6 stone and determined to carry on and lose a lot more. My determination is spurred on by the support, knowledge, persistance, humour and fun that John injects into the sessions. He is passionate about fitness and healthy nutrition and that serves to keep me focused, enthusiastic and on the path of righteousness! Z Woodward
At 59 I failed a medical on fitness grounds to retain my Black Cab Licence. John wrote a letter to my consultant at the hospital to investigate if a programme of structured, progressive training would help my condition. The consultant gave the go ahead and I started training with John to improve my cardio vascular fitness. The training was fantastic and John's constant monitoring gave me the assurance that I was training safely and within my limits. 6 months later I repeated and passed my treadmill stress test enabling me to return to work. It sure was money well spent and the experience has taught me to change my lifestyle in a big way. Noel Ryan
Where I Train
| | | | | | |
| --- | --- | --- | --- | --- | --- |
| In a Gym : | | 1 to 1 Studio : | | Your Home : | |
Equipment
Treadmill, Concept Rower, Cross Trainer, Bowflex Treadclimber, Versa Climber, Slam Man, Punch Bag, Vibration Technology, Incline Bike, Personality MultiGym, Free Weights, Ankle & Wrist Weights, Boxing Gloves, Stretch Mats, Body Bar, Powerball, Medicine & Swiss balls, Resistance Bands, Heart Rate monitors & Fitness testing equipment, Tanita Ironman Body fat scales(to test body fat and muscle mass in individual parts of the body, plus water percentage, bone mass, bmr and visceral fat readings),Dynamometer, b/p unit, oximeter to measure oxygen concentration in the blood and FEV1 measuring device.
Geographical Areas Covered
Stanmore
Northwood
Harrow
Bushey Heath, Bushey
NW7