How To Earn over £50k For A Personal Trainer Salary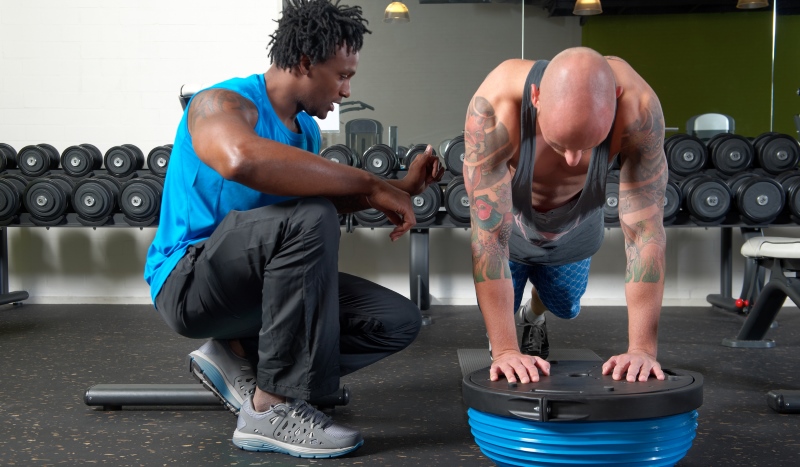 One of the most important questions you will ask yourself, what is a personal trainer salary once I have done all the courses and got my qualifications. Want to earn more than £50k as your salary? Read on...
When we're talking about a personal trainer salary, there's a range of different factors that are important to understand. From a part-time role that could make you about £13,000 through to a full time more specialised trainer in London that can be on £75,000 plus per year.
So how do you work out what an average personal trainer salary is in the United Kingdom.
Key Factors Influencing Salary?
The initial criteria that will determine your salary is the personal training qualifications that you possess. If you have expertise in a specific area, and experience in a particular niche, these factors will contribute to the level of salary that you will have.
Secondly, are you part-time or full-time? There will be a huge difference in salaries between the two for obvious reasons.
Thirdaly, which part of the country are you working from? Trainers in London tend to command higher session prices due to competition and access to higher earning individuals.
Lastly, how clevlery are you working. Not just how many hours you put in, but minimising travel, keeping expenses low and of course always having a full rota of hours when you are training.
Where Are You Working?
Your total average personal trainer expectations of salary can also be varied depending on the different health and fitness clubs that you work for (if you do in fact work in the public sector) as well as the location in which you conduct your personal training sessions. It is important to make sure that you have access to populations that are local and affluent in order to fully maximize your earning potential.
How Long have you been a Trainer?
If you are a personal trainer that is new to the industry and have recently become qualified to be a trainer (with one of the training companies listed here), you are likely to earn more money if you work with a local fitness club and train in this facility rather than on your own. While you are learning in the industry as a newcomer, it will help you to advance faster by being affiliated with a fitness club that can support you and offer additional learning experiences.
However, if you are able to become established in the industry and train on your own, you will not have to share your salary with a fitness club and you will have a wide open schedule to offer training sessions to your clientele. A lucrative income can be made by those that are able to successfully create business for themselves; for these individuals, their average personal trainer salary expectations will be much higher.
So What's Your Potential Salary?
A personal trainer will earn more money than a fitness instructor by a significant amount. The more experience that you gain and the more clients that you recruit, the more money you are likely to make. If you are employed in a gym setting, you will likely earn between £16k - £22k in your first year of employment. However, depending on the fitness facility and their arrangements, this figure can vary widely.
In terms of your earning potential, you can maximise this by branching out into several different areas of training. Such areas may include the offering of your expertise in weight management, counselling on nutrition or strength and conditioning training. Some trainers may also offer group exercise skill sessions in order to attract a wider range of clients. If you are offering classes to multiple individuals, you may be able to increase your income by £20-£30 an hour.
Some areas of teaching may be involved with spinning or cycling, circuit training, suspension training or using kettle bells. You may then have the skills to be qualified to run boot camps and sessions of circuit training that can be quite lucrative and that will boost your income to an even higher level. Also you can consider more specialised niche areas like fitness for ski holidays or sports-specific exercise.
Be Inspired
There are many personal trainers that are working as freelancer trainers in the UK and making as much as £75k per year or even more than this figure. Some of these instructors may also have other personal trainers that work for them. They may have a business that offers dietary supplements and other specific products for their clients. Some of the top earning trainers are offering their services to corporations. These corporations generally pay a large amount of money to the trainers, and bring forward a significant amount of clients to train. Depending on the effort invested by the personal trainer will determine the earning potential of that trainer.
Key References
National Careers Service : nationalcareersservice.direct.gov.uk