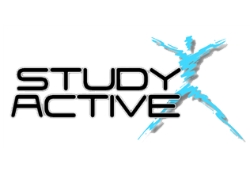 COVID-19
Studying with Study Active throughout the COVID-19 outbreak
Study Active will be open as usual and we have lots of innovative systems in place to allow you to study your course 100% Online from home.
Our state of the art Online Learning is accessible 24/7
Our learner support team is available from 8am to 10pm, every day
We have recordings of key sections from our practical workshop days, which are available as online webinars
We have some innovation in place that lets you sit your theory exams at home
We will be accepting video recordings of your practical exams
You have the option of retrospectively attending practical workshops once gyms are open again
There are no time limits to your study and access is ongoing
We anticipate there to be a boom in the fitness industry once gyms are open again, so qualify now to be part of the boom!
Study Active Personal Training Courses

Study Active is one of the UK's leading providers of Fitness Instructor and Personal Training courses, offering a modern, convenient and cost effective route to gaining your qualification.
Why Choose Study Active
✔ Active IQ qualifications, all REPs and CIMSPA endorsed

✔ Progress at your own pace via online, blended or practical options (or a combination of all 3!)

✔ Flexible assessment methods & unlimited assessment attempts at no extra cost

✔ Dedicated team of genuine experts in Fitness Education

✔ On demand one- to-one support, via email, phone or Skype, 8am to 10pm 7 days a week.

✔ We offer some of the sector's most cost effective, interest-free finance options available

✔ UK-wide students - we enrol students all over the UK

✔ FREE CPD for all PT students!

✔ FREE Lifelong Careers Advice & PT Business Support - interview advice & startup support during and after your studies
✔ 19+ Advanced Learner Loan Available – Pay NOTHING to get started and only pay back once earning £25k+
What Courses Can I Study & How Much Does it Cost?
- Active IQ Level 3 Certificate in Personal Training – only £899!
- Active IQ Level 2 Certificate in Fitness Instruction (Gym) – only £449!
- Active IQ Level 3 Diploma in Fitness Instruction & Personal Training – only £1248! (Save £100)
- (0% Finance on all of the above courses is available!)
What's Included in These Courses?
- L2: A&P, Supporting Clients, H&S, Principals of Exercise, Planning Exercise, Instructing Exercise
- L3: A&P, Nutrition, Programming Sessions, Delivering PT sessions
- PLUS FREE CPD with all PT courses! (Kettlebells, Suspension Training, Padwork, Power Clubs, Medicine Balls, Obesity Myths, Fueling Exercise)
How Will I Study & Be Assessed?
Flexible, innovate learning methods designed to wrap around a busy lifestyle. This includes:
* State of the art e-learning
* Live webinars and Skype Tutorials
* Fast track practical workshops
* Ongoing on-demand personal tutor support (from 8am to 10pm, 7 days a week!)
* Flexible assessment dates and venues to suit you
What Support Do I Get Once Qualified?
You will have access to our Graduate support where you can:
* Find the latest fitness jobs and opportunities
* Get support in preparing for interviews and optimising your CV
* Receive guidance on how to set up as a PT and support on getting started
What Other Courses Can I Do Once Qualified?
We offer a range of Active IQ qualifications including: L3 Exercise Referral, L4 Low Back Pain, L3 Pre Post Natal and Level 2 qualifications in Circuit Training and Kettlebells.
Next Steps
So if it's a high quality, flexible and cost effective route to getting qualified that you are after, then look no further than Study Active!
Please feel free to contact us on 0345 017 8733 or fill out the enquiry form below.
Study Active - Get Ready, Get Trained!
Thank you for your enquiry to Study Active - someone will get back to you shortly.
Contact Study Active
Study Active Courses