What Can I Do For You?
Henry has been a personal trainer since 2007 and has helped many people achieve their health and fitness goals in that time. He has also worked in elite sports starting his career as a Strength & Conditioning Coach in professional rugby league in 2012 before moving onto rugby union working for London Scottish RFU with the senior and junior academy's from 2013-2016. In 2014/2015 football season Henry was taken on by English Premier League side Crystal Palace Football Club working predominantly with the U21s and first team in the Performance & Medical Department.
He Currently takes on a range of clients with needs from weight loss, sports performance enhancement, chronic muscular rehabilitation, pre/post natal exercise and sports massage all with nutrional support intergrated within the programming.
When training with Henry you also get a comprehensive support package which includes; Optional daily contact via wats app, a tailored training calandar which works around your lifestyle with programs for you to do around your sessions with a simple structure, customised caloiries & macro counting and optional Sports Massage at the end of each session.
"I prescribe my clients training and nutrition programs based on scientific rational which is all undepinned by Science Research."
What Are My Charges?
Prices start from £40.00 per session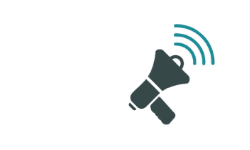 4 Week Introduction Program (Trial)
6,12 or 18 week Comprehensive Program
6 Month Transformation Program
What Are My Qualifications?
Active iQ - Level 4 Certificate in Advanced Personal Training
B.Sc. (Hons) Sport and Exercise Science.
CYQ - Level 3 Certificate in Personal Training
NASM - Certified Personal Trainer
CYQ - Adapting Exercise for Ante Natal & Post Natal
Diploma Sport & Remedial Massage Therapist
Football Coaching Level 1
NASM - Performance Enhancement Specialist
What Training Do I Specialise In?
Boxing & Padwork
Sports Injury
Flexibility & Mobility
Under 16 Fitness
Nutrition & Weight Management
Speed, Agility, Quickness
Posture / Back Care
Weightlifting
Weight Loss
Toning
Testimonials
Henry has been extremely professional and motivational. He consistently evolves the programmes he sets, keeping the training fresh, challenging, interesting and above all, enjoyable. I have had some excellent results and am looking forward to continuing my training in the coming months.
(Amanda Underwood - HR Director - Age: 44)
Since starting with Henry a few months back, I have learnt both the most effective exercises to do in the gym and how to do them safely. With a training program that is tailored specifically to what I want to achieve, I have changed from someone who was intimidated by others in the gym to being confident in the knowledge that what I'm doing is not going to be detrimental to my health in the long run. I have really enjoyed my training with Henry and I look forward to the coming months!
(Jack Kelly - Student - Age: 18)
"Henry is the only personal trainer I've had to make a real difference to both how I look and feel. He has a really positive attitude which makes even the hardest sessions enjoyable. I can't recommend him strongly enough"
(Alison Hall - Lawyer & Mummy - Age: 36)
"Training with Henry has been great fun and really rewarding. I wanted to get back in shape after having a baby and in time for my wedding which seemed like a huge challenge at the time. With fun work outs and a healthy eating plan I made it! Henry has helped my feel more confident in the gym and has continued to assist me with staying fit in a way that suits my busy lifestyle and means I can still enjoy a varied diet."
(Chloe Burton - Full time Mummy - Age: 34)
I chose Henry to become my PT becuase he came across as being very enthusiastic and encourgaing, Henry had previously worked with London Scottish and Cystal Palace FC and I play Rugby to a good level so found a connection there. In the sessions he taught me all the key lifts and I started reaching some new PBs, as a result I started to see some huge improvemnts in my strength, power and speed on the field plus I was no longer picking up injuries. Thanks to him this lead me onto gaining my first proffessional Rugby contract, I couldn't of done it without his help. He is such a friendly character all round and I always look forward to the sessions. Thanks Henry
(Ted Johnson - Pro Rugby Player England & Harlequins U18s)
Where I Train
| | | | | | | | |
| --- | --- | --- | --- | --- | --- | --- | --- |
| In a Gym : | | 1 to 1 Studio : | | Your Home : | | Park/Outdoor : | |
Equipment
All Training Equipment is Provided,
QUARENTINE 1-1 live Virtual ONLINE TRAINING via Skype/Zoom/Facetime Wats app now available
Geographical Areas Covered
Richmond
Enfield
North Sheen, London
Teddington
Kingston Upon Thames