What Can I Do For You?
Adam is a very experienced PT with high standards of training and client support.
In our first consultation we will learn from you all we need to know about how we should approach your results, focusing on technique and form throughout training.
We will discover what your goals, triggers and obstacles are going to be. From this we will design the best approach for you, balancing discipline and commitment with enjoyment and the practical reality of your work and personal life.
Sessions are effective and exciting, we will build your health and physique concistantly. Mindful of navigating any risks, we will deliver a rate of progress that is at the right balance for you between challenging and achievable.
What Are My Charges?
Prices start from £45.00 per session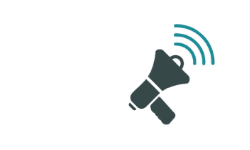 £280 - 10 sessions the incentive pack
What Are My Qualifications?
Active IQ - Level 3 Certificate in Personal Training (QCF)
Active IQ - Level 2 Certificate in Fitness Instructing (QCF) (Gym)
What Training Do I Specialise In?
Bodybuilding
Circuit Training
Core Conditioning
Functional Training
Run / Walk / Cycle
Weightlifting
Weight Loss
Strength Training / Conditioning
Testimonials
02 Oct 2015

Awesome service and great results
I have been using Physique Solutions for nearly six months & they have helped guide me on a complete body transformation. Still some way to go yet, but alongside regular training they keep me in check with regular reviews of my diet and progress. Couldn't recommend them more. R

30 Sep 2015

Results driven
Following a long break from training and having two kids, I really struggled to get the ball rolling again on my fitness. I booked my first session following a personal recommendation and nearly two months in, have never looked back. Adam has a true talent for knowing what you are capable of - better than you know yourself. He always pushes me to give more and more. My workouts are always varied and challenging. He keeps track of my health and fitness outside of my sessions including nutritional advice. Physique solutions is professional with high standards. If you are serious about training and are committed 100%, you will get nothing less in return. Personable, friendly and always willing to go the extra mile. Thank you :)

23 Sep 2015

dedicated personal trainer
Adam is a great PT. My first 6 weeks have seen great results. Not only does he train me couple times a week but he gives nutritional advice and regualr checkins throughout the week to make sure I am ok, eating correctly and keeping up with my CV sessions. The best trainers I have had - looking forward to the next 6 weeks and beyond. I am positive I will achive my target with Adam.

20 Sep 2015

Dedicated to my fitness goals
Physique Solutions are dedicated to helping me achieve my fitness results. They are committed to encouraging and motivating me to go beyond my comfort levels. They have a professional approach and work with you outside scheduled training sessions, advising on both diet and exercise. Physique Solutions have helped me see genuine results in a matter of weeks.

16 Sep 2015Outstanding trainers
Where I Train
| | | | | | |
| --- | --- | --- | --- | --- | --- |
| In a Gym : | | 1 to 1 Studio : | | Your Home : | |
Equipment
We will use a range a equiptment from resistance machines to free weights, we will utilise the equiptment we have in our fully equipped studio to get the best results possible.
Geographical Areas Covered