What Can I Do For You?
** ALL SESSIONS IN LINE WITH GOVERNMENT COVID 19 GUIDELINES, PLEASE CONTACT ME FOR AN INITIAL INFORMAL CONVERSATION **
I have extensive coaching qualifications and experience in coaching various sports around the world and I hold an International diploma in Personal Training, Gym Instruction, Nutrition, Sports Therapy, a UKSCA Strength and Conditioning qualification as well as a National Academy of Sports Medicine qualification.
In 2007 I set up my own Health and Lifestyle company, offering high quality Personal Training, Sports Therapy, Injury Rehabilitation, Strength and Conditioning and Biomechanic clinics to a number of high net worth clients in London, professional sports men and women and school students. Further to this I have led Strength and Conditioning seminars and modules at Buckingham University.
The initial consultation is free and without obligation and will include a biomechanic assessment and an opportunity for us to discuss and agree your personal goals, any particular concerns you may have, and where and when you want to train. I'll outline a rough programme and my likely charges, which we can discuss to ensure you're happy with the approach. Please email or whatsapp message me on 07717 453 120 to get started.
I offer training for:
Sport-specific Training, Weight Loss, Muscle Toning and Building, Treatment and Prevention of Chronic Back Pain and Headaches, Improving Posture, Treatment, Rehabilitation and Prevention of Injuries through Sports Massage Therapy and Training, Nutritional Guidance.
Qualifications:
UKSCA - Strength and Conditioning
NASM - Youth Exercise Specialist
Premier Training International - L3 Personal Training and Sports Therapy
UKCC1 FA Level 1 Football Coach
UKCC2 - ECB Level 2 Cricket Coach
UKCC2 - RFU Level 2 Rugby Coach
First Aid
What Are My Charges?
Prices start from £30.00 per session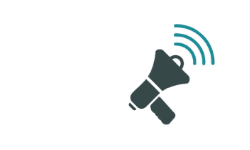 Buy 10 sessions and get one free.
Massage gun treatment after each session
Free, full body assessment upon booking. Free video analysis within sessions.
What Are My Qualifications?
Active IQ - Level 3 Certificate in Personal Training (QCF)
Premier - Diploma in Fitness Training & Sports Therapy (Level 3)
NASM - Youth Exercise Specialist
UKSCA - Plyometrics, Speed & Agility for Sports Performance Workshop
UKSCA - Strength & Conditioning Coach
UKSCA Olympic Lifting Workshop attendance
What Training Do I Specialise In?
Posture / Back Care
Core Conditioning
Flexibility & Mobility
Sports / Massage Therapy
Nutrition & Weight Management
Sports Coaching
Strength Training / Conditioning
Weight Loss
Sports Injury
Other Professional Bodies & Affiliations
Register of Exercise ProfessionalsLevel 3 - R0039260
Fit Pro
Premier People
REPs
Testimonials
"With Max's in depth scientific knowledge of the human body, video analysis, training techniques along side the high level of sport he has played makes him, in my opinion the best value for money trainer I have seen advertised."
Sarah (49, Bolney)
"Until I started training with Max I never realised the difference between a Strength and Conditioning coach and a Personal Trainer. I have used PT's before and they have barely touched the surface of what Max can offer with S&C which delves alot deeper into the sports science behind exercise where as the PT's I have used are more about programming/instruction".
Bella (38, Ardingly)
"During Covid-19, as with many, I have been working from home and confined to my work chair! Of late I have been struggling with lower back and hip pain. I contact Max and he was quickly able identify my poor movement qualities. He was then able to relate these poor movement qualities to my outdoor exercise/sports performance and the injury risks associated with my current biomechanics - we adapted the training and Max prescribed my some preventative exercise to do in between our sessions. Fantastic!"
David (36, Haywards Heath)
Where I Train
| | | | | | |
| --- | --- | --- | --- | --- | --- |
| 1 to 1 Studio : | | Your Home : | | Park/Outdoor : | |
Equipment
TRX suspension trainer, Boxing Gloves and Mits, Dumbells, Barbells, Free Weights, Bench, Medicine Balls, Resistance Bands, Bosu Ball, Gym Balls, Mats, Skipping Rope, Fitness Assessment Equipent, Massage Couch and Accessories, Core Wheel.
Video analysis
Geographical Areas Covered
Lindfield, Haywards Heath
Lindfield, Haywards Heath
Horsham
Hove
Danehill, Haywards Heath