What Can I Do For You?
Strength and Conditioning, Personal Training, Sports Therapy.
Train in the comfort of your own home or outdoors in a location of your choice.
I am a top-end all round sportsman, a highly qualified Personal Trainer and also a fully trained Strength and Conditioning Coach. Having played semi-professional cricket I also have provided personal training to a wide a range of clients from professional athletes to high-profile celebrities in the public eye. I have provided Strength and Conditioning support on a consultancy basis for both pofessional rugby players and cricketers.
I am also an active sportsman who will help you understand the principles of exercise, teach you to exercise correctly and coach you to attain far better results than you could achieve yourself. I believe my training should become an important part of a new way of life for you, and therefore design my programmes to be interesting and enjoyable.
The initial consultation is free and without obligation and will include assessment of your current levels of fitness and an opportunity for us to discuss and agree your personal goals, any particular concerns you may have, and where and when you want to train. I'll outline a rough programme and my likely charges, which we can discuss to ensure you're happy with the approach.
I offer training for:
Sport-specific Training, Weight Loss, Muscle Toning and Building, Treatment and Prevention of Chronic Back Pain and Headaches, Improving Posture, Treatment, Rehabilitation and Prevention of Injuries through Sports Massage Therapy and Training, Nutritional Guidance.
Qualifications:
UKSCA - Strength and Conditioning
Premier Training International - L3 Personal Training and Sports Therapy
UKCC1 FA Level 1 Football Coach
UKCC2 - ECB Level 2 Cricket Coach
UKCC2 - RFU Level 2 Rugby Coach
First Aid
What Are My Charges?
Prices start from £40.00 per session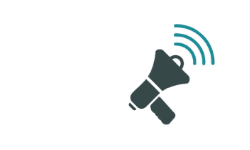 Buy 10 sessions and get one free
Train between 7am - 6pm for a discount
Free, full body assessment upon booking.
What Are My Qualifications?
Premier - Diploma in Fitness Training & Sports Therapy (Level 3)
What Training Do I Specialise In?
Posture / Back Care
Core Conditioning
Corporate Wellness
Fitness Testing
Flexibility & Mobility
Sports / Massage Therapy
Nutrition & Weight Management
Sports Coaching
Strength Training / Conditioning
Weight Loss
Other Professional Bodies & Affiliations
Register of Exercise ProfessionalsLevel 3 - R0039260
Fit Pro
Premier People
REPs
Testimonials
My 2 primary goals were both met once I started training with Max. My first goal was to lose weight and my second was subsequently to tone up. As a result of a well tailored weekly programme that addressed my goals and needs, Max offered nutritional guidance whilst implementing a diet plan. With all this in place I was certain to achieve my goals and I now feel fantastic, more confident and the happiest I have been about my overall appearance in a long time. His training is fun, varied and he always explains the science and reasons behind it.
With Max's in depth knowledge of the human body, training techniques along side the high level of sport he has played makes him, in my opinion the best value for money trainer I have seen advertised.
Sarah
Where I Train
| | |
| --- | --- |
| Your Home : | |
Equipment
TRX suspension trainer, Boxing Gloves and Mits, Dumbells, Barbells, Free Weights, Bench, Medicine Balls, Resistance Bands, Bosu Ball, Gym Balls, Mats, Skipping Rope, Fitness Assessment Equipent, Massage Couch and Accessories, Core Wheel.
Geographical Areas Covered
Lindfield, Haywards Heath
Lindfield, Haywards Heath
Burgess Hill
Haywards Heath
Bolney