What Can I Do For You?
At the gym, I'm known as the "Giryavik" or Kettlebell guy.
I firmly believe that kettlebell training delivers the fastest results of any gym-based exercises. Whether you are looking to build mounds of muscle, huge amounts of strength or shed pounds of body fat, with proper instruction kettlebell workouts deliver. Period.
In conjunction with kettlebells, my clients learn how to also master their own bodyweight through exercises such as press ups, squats, pull ups and even handstands.
The combination of kettlebell training and bodyweight training produces time and again the strongest, leanest and most conditioned gym members around.
Everyone is welcome
You do not need to be an advanced gym goer to feel the benefits of training. Whether you are a seasoned athlete or haven't done a day's exercise in 40 years, my methods are always tailored first and foremost to your goals and fitness level. Want to build a muscular body, no problem.
Just looking to lose body fat without bulking up, that's fine too!
Personal Training is personal. You're the boss, not me. Power to you!
Michael Berk SFG
What Are My Charges?
Prices start from £40.00 per session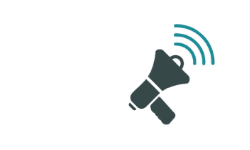 FREE CONSULTATION AND TASTER WORKOUT!
A block of 10 sessions for £425, A block of 20 sessions for £800
For group training - £25 per person per session
What Are My Qualifications?
CYQ - Level 3 Diploma in Personal Training (Gym-Based Exercise) (QCF)
YMCAfit - Advanced Diploma in Personal Training (QCF)
CYQ - Level 2 Certificate in Fitness Instructing (QCF) - Gym Based Exercise
What Training Do I Specialise In?
Bodybuilding
Kettlebell Training
Weight Loss
Suspension Training
Nutrition & Weight Management
Functional Training
Group Fitness
Stress Management
Toning
Flexibility & Mobility
Testimonials
"Mike open a whole new world for me with his approach to exercise. He is extremely knowledgeable and truly enjoys to see when I achieve something that we trained for. Top trainer" Jorge Brazil.
"Mike's great. I've been with him for over a year and am very happy with my results so far. He's also very accommodating if I have to reschedule sessions. No plans on stopping any time soon. Would (and have) recommended him to friends." Sarah Downside
"Mike is a trainer that is extremely polite, has a big package of knowledge and a good sense of humor. I understood mine and my girlfriend's goals really well and advised on what we have to do in order to achieve them. I would definitely recommend Mike as a personal trainer!" David Maksmyiuk
"Excellent service from a very nice man! Best trainer I've used and I would for sure recommend his service." Sam Senter
Where I Train
| | | | | | | | |
| --- | --- | --- | --- | --- | --- | --- | --- |
| In a Gym : | | 1 to 1 Studio : | | Your Home : | | Park/Outdoor : | |
Equipment
'Hardstyle' Kettlebell Training.
Suspension Training (eg TRX)
Free Weights
Progressive Calisthenics
Padwork
Geographical Areas Covered
St Johns Wood, London
Holloway, London
Finsbury Park, London
Hornsey, London