What Can I Do For You?
Becoming a Personal Trainer in 2015 is almost a rally cry that came from the result of a tough time in my life. The story is one that women of all ages have experienced from the dawn of creation. A bad break up left me really depressed. I invested so much of myself into the relationship and when it fell apart, part of me fell apart with it.
I realised that I had to find the power within myself, or I was going to lose myself completely. I tried to hit the gym one day, fell in love and never left. I realised that my body got stronger - I was getting stronger mentally and emotionally.
During this time, I learned that I could make real changes to my overweight appearance through hard work, quite a bit of sweat and, most importantly, consistency. Crucially, I ended up loving strength and conditioning because of both its physical and mental benefits.
I incorporate various techniques including weight training, callisthenics, yoga, Pilates, HITT, and sprinting. I avoid sticking to a specific style in order to keep workouts exciting, fun and fresh so my clients learn how to adopt health and fitness as a lifestyle beyond just losing weight.
My ethos is not just about changing training routines - it's also about rewiring bad habits to establish a new 'normal' and ensuring that nutritional needs are met in order to achieve real results. I want inspires my clients to be strong and proud as my determination and dedication to building physical and mental strength sets an empowering impact in my lifestyles change.
What Are My Charges?
Prices start from £55.00 per session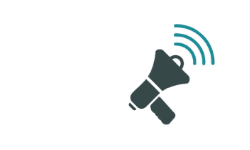 Buy 10 sessions Get one for free
10% off 2 sessions per week
Sport Massage, Remedial Massge and Myfascia Release Home Service is available
What Are My Qualifications?
YMCA Awards - Level 3 Certificate in Personal Training (QCF)
APPI - Equipment Level 1
APPI - Equipment Level 2
APPI - Equipment Level 4
APPI - Pilates for Spinal Surgery
APPI PILATES EQUIPMENT SERIES LEVEL 3
BTEC level 5 Professional Diploma in Soft Tissue Therapist
Level 5 LSSM Sports Massage Therapist Diploma
YMCA Kettlebells
YMCA Padwork for PT
YMCA Suspension Fitness
What Training Do I Specialise In?
Body Sculpting
Weightlifting
Nutrition & Weight Management
Sports / Massage Therapy
Posture / Back Care
Weight Loss
Strength Training / Conditioning
Sports Injury
Rehabilitation & GP Referral
Pre & Post-Natal
Testimonials
Being new to London, I wanted to find a way to kickstart my fitness journey in a safe but fun environment. Trang provided just what I was looking for and more! She is knowledgeable, encouraging and tough while also fun, bubbly and welcoming to people of all levels. She showed me that the gym isn't a scary place and that you can quickly see results if you put in the work. Trang also showed me ways I could make small changes to my generally healthy diet to really see results. She tracked my progress inside and outside of the gym, to create a customised workout and nutrition plan that I found easy to follow. I am very thankful to her for getting me on track with a fitness routine that I enjoy!
I would happily recommended Trang! I started seeing Trang three months ago in order to build my strength up after having a back injury. I had never done strength training or lifted weights before I started working with Trang. She has helped me to get much stronger in key areas and my back feels a lot better! She has also devised a programme which is tailored to my needs and includes things which I had never tried before, like bench press and deadlifts. I can see how I have improved and I feel a lot more confident in what I can achieve. Trang is funny, kind and encouraging. She has a great attitude and makes you feel like an individual, rather than just another client! She is also tough when she has to be and always pushes me to work harder and try new challenges (like the pull-up!).
RE Trang's assessment and sports massage: Trang's assessment and sports massage was very thorough. She was warm and engaging and put me at ease quickly. Trang guided me through the assessment and was keen to answer any questions I had, which left me with more knowledge about my physique and which exercises could be helpful for me. I appreciated this advice alot, and can tell she works hard at her job, and is passionate about it.

RE Trang's PT sessions: My main goal was building strength and train around a knee injury. Trang allowed me to see really quickly what I had been doing wrong, and I now have so much more knowledge and ability in doing this right, and specific to my body. My posture also improved, which was something I hadn't thought about, but she was able to pick up on immediately. Trang has a can-do attitude, and a high level of energy, which in turn energised me! We had a laugh together, which I find to be very important, but this was also balanced with professional feedback, which I also really appreciated. It was a great experience overall.
Mary Agudelo
The first session that I had with Trang involved a posture assessment and a sports massage which she did perfectly and with absolute professionalism. She was kind, patient and outgoing. My previous personal trainer did the bare minimum while Trang recommended customised exercises that would help strengthen my injured knee and back. I look forward to working with Trang as my personal trainer and I'll report back after my first ten sessions with her.

Trang is one of the best trainers I ever had. She helps in setting up your fitness goal and works diligently towards achieving it. She is patient enough to allow a person required time to build confidence to work with the weights and intricate equipment.She does not only focus on external appearance but also advises on improvement of mental health and happiness quotient which she believes is very important for being fit. Apart from the gym, we did spend some quality time together and I still consider her a very good friend. I know, even I don`t train with her anymore , I still can rely on her for any advice I need. If you are with Trang, I can assure you that you are with the best. Please follow her social media accounts for some amazing content and of course for some great recipe to lift your body and soul.
Where I Train
| | | | | | | | |
| --- | --- | --- | --- | --- | --- | --- | --- |
| In a Gym : | | 1 to 1 Studio : | | Your Home : | | Park/Outdoor : | |
Equipment
I currently based in a Studio in Islington that only allows maximum six people training at a time inside, this allows a much safer environment for training for my clients. The studio has an outside space, many windows and gym equipments such as weight racks, dumbbells, kettlebells, spin bike, battle ropes, punching bags, pull up bar, leg press, sledge, tyres (etc).
Geographical Areas Covered
Clerkenwell, London
Camden Town, London
Islington, London
Hampstead, London
Kentish Town, London