What Can I Do For You?
My training sessions provide a specified approach to your exercise routine, tailored to individual capabilities and personal goals. My service is all about designing highly efficient routines, rather than strict regimes, which fit into your weekly commitments to deliver significant, sustainable results.
If you're just getting into training, I like to start with basic compound movements, core stability and joint mobility work, along with slow-steady cardio to build up a strong foundation. The goal is to ensure you're using your body correctly, with efficient motor patterns and good posture, and to develop a routine that will both challange you and keep you consistent with your training.
For more experienced gym goers, I typically try to establish clear training goals, whilst also addressing any weaknesses or areas of physical fitness you might have neglected. The goal here is to teach you the basic principles of fitness, so that you can further learn how to train yourself!
I also have years of training in Muay Thai, along with various other discpilines, and I offer beginner level padwork sessions for Boxing/ Kickboxing, along with sport-specific strength and conditioning exercises.
Train with me to become a stronger version of yourself!
What Are My Charges?
Prices start from £50.00 per session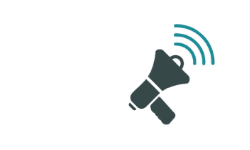 Indoor sessions (WC2A 2AP): Taster session for £40, 1 hour for £60, or 5 sessions for £250
Outdoor/ at home sessions: Dependent on location
What Are My Qualifications?
Focus Awards - Level 3 Diploma in Fitness Instruction & Personal Training (RQF)
What Training Do I Specialise In?
Boxing & Padwork
Strength Training / Conditioning
Flexibility & Mobility
Functional Training
Martial Arts / Self Defence
Posture / Back Care
Speed, Agility, Quickness
Circuit Training
Testimonials
Laura. C
Robbie is a great PT, he can really tailor the work out for what you need and pushes you without being being one of those shouty horrible trainers. He also always replies quickly, and is able to organise sessions around you.




Isabella. R
Robbie is a great trainer -- he's kind, professional, and knowledgeable. He works around my chronic conditions easily and communicates clearly. I've seen and felt so much progress already! I would really recommend training with Robbie!


Alice. D
I've genuinely really enjoyed my sessions with Robbie; he's friendly and very easy-going, whilst unfailingly professional and anxious that we don't waste a minute of training time. Clearly very knowledgeable, everything we do is carefully tailored towards my specific training needs and I'm already feeling (and seeing!) the benefits.


Moriel. R
This is the first time I am working with a personal trainer, and I couldn't be more pleased. Robbie provided me with a program that was perfectly suited to my abilities, wants and needs. His sessions enable me to focus on the things I need improving, and we thoroughly went through each exercise so I can workout at home as well. Thanks to Robbie, I am full of confidence that I am on the right track!


Trent. W
Highly recommend, Robbie has Tailored my sessions around my goals which involve weight loss and kick boxing. Every session is different with a key focus on technique which in turn makes me look forward to every session.


Giselle. M
Just got done with my 1st pt session. Robbie was great, we started light warm up discussing health issues I had and techniques we were going to use to help them. He talked me through every step and pushed me as far as I could go. I must say I enjoyed it and looking forward to next session.


Mark. S
Robbie is a very knowledgeable PT. He sets out a good plan which is challenging but achievable, focusing on good form and posture. Would recommend him if you are looking for a PT.


Shelley. M
Robbie is the best PT I've ever worked with. Robbie takes time to understand your goals and what your week looks like and then tailors a programme to you. In every exercise, he explains exactly what muscles we're looking to use and why which is incredibly helpful. He is very aware of safety regarding the correct postures to prevent injury and listens and reacts when you have a niggle or something doesn't feel right. He is full of encouragement and his relaxed style resulted in me pushing myself more than normal. I couldn't recommend Robbie more.



Where I Train
| | | | |
| --- | --- | --- | --- |
| In a Gym : | | 1 to 1 Studio : | |
Equipment
Strength and Conditioning suite includes:
Multiple Squat racks/ powerlifitng platforms
Bench Press
Smith Machine
Cable Machine
Assualt Bike
Kettle Bells
Dumbbells
Battle Ropes
Sledge Track
Resistance bands
Heavy bag + boxing pads + boxing gloves
Resistance machines
Geographical Areas Covered
Canonbury, London
The City, London
London
Westminster
South Hackney, London