What Can I Do For You?
My aim is to provide affordable premium quality personal training services where clients can achieve their short, medium and long term fitness goals. I design individual training programmes for all clients based on their requirements and frequency of training. I understand that keeping motivation high is key to achieving predetermined targets that will achieve results in the shortest time. I continuously revise my clients exercise programmes and ensure that they have enough recovery time in order to avoid plateau.
I believe that shaping clients bodies so that they can have self confidence and feel empowered is a very important factor in personal training delivery. I further believe that exercise is a key component in improved mental and physical fitness. Therefore my bespoke programme will encourage you to become a fitter, more aesthetic, confident and healthier version of yourself.
I design bespoke individual exercise programmes that are effective, fun, enjoyable and most of all address the key objectives highlighted during the consultation. I have been in the fitness industry since 1999 and kickboxing for even longer, I have designed exercise programmes for a selection of individuals ranging from sedentary to competitive athletes. All exercises designed for my clients are tried and tested so that they are effective and achieve results. I pride myself on being able to reduce your visceral and subcutaneous fats, build lean muscle tissue, increase aerobic and anaerobic fitness, build an aesthetically impressive physique and improve your overall lifestyle.
I am qualified and experienced in using a variety of training systems such as suspension training, kettlebell workout, tabata protocol with variations, weight training using various techniques etc. I can also include kickboxing and boxing in the programme by giving clients a short technical skill set session so that they will be able to kick and punch effectively and achieve all the relevant benefits.
Put yourself in my hands, by following your specific exercise programme and nutritional advice and I can guarantee that you will achieve your fitness/lifestyle goals.
KICKBOXING / BOXING: I am also an experienced kickboxing and self defence instructor with over 30 years teaching experience, I run a kickboxing club at the Harringay Club (YMCA) in Hornsey, London N8. Kickboxing is a discipline that can burn up to 1000 calories per hour if taught with the desired intensity. Kickboxing segments can be included in clients fitness programmes to give more variety and avoid the plateau effect of training. I've also spent years training and sparring with amatuer boxers.
I HAVE DISCOVERED THE ART OF BODY TRANSFORMATION, LET US TRANSFORM YOURS.
What Are My Charges?
Prices start from £50.00 per session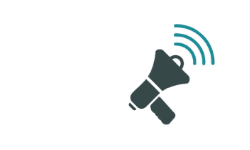 £60 per single session, Block of 10 session - £500 (£50 per session)
Block of 5 sessions - £275 (£55 per session)
Couple: £80 per session (£40 per person / £350 x 5 sessions (£35 per person) £600 x 10 sessions (£30 per session)
What Are My Qualifications?
Active IQ - Level 3 Certificate in Personal Training (QCF)
YMCA Advanced Fitness Instructor
Active IQ Circuit Training
Certificate in Kettlebell Training
CYQ - Level 3 Resistance Training Programmes
FitPro - Fitness Assessment & Nutrition & Weight Management
FITT Suspension Training
What Training Do I Specialise In?
Boxing & Padwork
Circuit Training
Core Conditioning
Weight Loss
Suspension Training
Strength Training / Conditioning
Martial Arts / Self Defence
Nutrition & Weight Management
Kettlebell Training
Body Sculpting
Testimonials
"I've been training with Desmond for a few months now. It's a great mixture of boxing skills and aerobic exercise. Unlike many younger, less experienced personal trainers, Desmond knows when to push and when to ease up. I highly recommend him".
V Lewis, retired company director.
"(Sensei ) Desmond is one of the best instructors I have trained with because he understands fitness and human motivation and connects these two get the desired outcome. He focuses on techniques of kick-boxing, which was my goal while pushing me to get fit"
Dipali G, PHD Student
"When you hire Desmond as your personal trainer, you are hiring over 30 years of continual real-world experience in body conditioning, boxing and martial arts. Desmond has got me into great condition these past three months and I'm even starting to see my abs for the first time in years. Whatever your fitness goals may be, I can 100% recommend Desmond as one of London's best instructors."

Dan Lewis, 46 yrs
Graphic Design Professional living in North London
Where I Train
| | | | | | | | |
| --- | --- | --- | --- | --- | --- | --- | --- |
| In a Gym : | | 1 to 1 Studio : | | Your Home : | | Park/Outdoor : | |
Equipment
Boxing equipment, dumbbells, kettlebells, TRX suspension, skipping rope etc (I also work out of a fully equipped gym at The Factory Fitness, London N19 4DX)
Geographical Areas Covered
Hornsey, London
Muswell Hill, London
The Ridgeway, Enfield
Grange Park, London
Palmers Green, London