What Can I Do For You?
Having been a practitioner of athleticism and elite performance, Lauren is able to factor several key elements into developing the body as a tool of greatness.
Lauren studied and practiced transforming her body into a strong, functional machine using strength training, pilates, dance, plyometrics and cardiovasular training. These practices allowed her to understand how to apply each element to individual's everyday lives.
Alongside the physical demands of her Ba Honors qualfication, she studied postural analysis and kinesiology. Graduating with a First Class Honors degree in Dance Performance, Lauren was inspired to share her practice and findings with others looking to improve their entire well-being. Lauren keeps up with latest trends and studies in sports science, movement theories and fitness practices.
Since, she became a personal trainer and group fitness instructor in South Kensington delivering 1-1 private training sessions and teaching classes such as strength and conditioning, spin, bootcamp, zumba, bodypump and barre.
Lauren is a comforting, detailed and patience coach, one which you will see trust and support from. Dance training has allowed her to be able to translate methods effectively, and communicate with encouragement and dedication.
The precision of pilates, the power of athletics and the strength from sports conditioning are what fuels her ambitions and inspirations as a personal trainer. Those looking for an improved physical and mental capacity will recieve an intricate tailored programme which has a multitude of effects on the mind and body. Lauren's method will not only changing your fitness or asthestic goals in the present, but training with Lauren can be positively life changing.
Training with clients can be based within a gym in South Kensington, at the client's home or in public open spaces.
What Are My Charges?
Prices start from £50.00 per session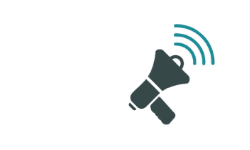 Packages of sessions available. Please contact for pricing list.
Selective discounts available on first time purchase packages.
Online coaching is available for a long distance alternative for personal training.
What Are My Qualifications?
LAO - Level 3 NVQ Diploma in Personal Training (QCF)
YMCA Advanced Fitness Instructor
What Training Do I Specialise In?
Body Sculpting
Nutrition & Weight Management
Weight Loss
Core Conditioning
Flexibility & Mobility
Group Fitness
Fitness Testing
Posture / Back Care
Functional Training
Pilates or Yoga
Where I Train
| | | | | | |
| --- | --- | --- | --- | --- | --- |
| In a Gym : | | 1 to 1 Studio : | | Your Home : | |
Equipment
Lauren will transform convention training methods into innovative, experimental practices. No singular actvity will be replicated in the same way as she combines your desired wellness target with her proven techniques. You will build a strong foundation, making you powerful, capable and durable for a lifetime. Prioritising your wellbeing will determine your self-confidence and appreciation.
Coming from a performance background, Lauren pays attention to fine details and focuses on the intention, stimulus and root of a movement when applying it to your training. You will have a complete understanding of the purpose of each training method and its benefits which lead to the results you will see.
Contact her to schedule a consultation and recieve a thorough outlook of the type of service that will be delivered to you.
Geographical Areas Covered
Kensington, London
Brompton, London
London
Battersea, London
Mayfair, London