What Can I Do For You?
My specialist personal training services have been delivered in Essex since 2008.
I provide a combination of mobile, online and therapy gym based services for people who often find it difficult to access exercise activities. My clients include people with physical and cognitive disabilities, life-changing injurues, learning disabilities, weight issues, age-related conditions and many more.
Therapy Gym - Brinkley Physical Therapy gym is a fully accessible disability and older adult gym located between Colchester and Ipswich in Holton St Mary CO7 6NN. Here we provide small group and one-to-one appointments for our clients.
Mobile - Home visits / day centre activity appointments are provided in Essex and Suffolk. Equipment is provided by us.
Online - We can support you if you are unable to visit us for geographical / logistic / time reasons with a live online exercise appointment.
.
My disability exercise therapy portfolio includes adults and children from the following populations:
Learning Disability
Autism
Downs Syndrome
Stroke
Traumatic Brain Injury
Cerebral Palsy
Spinal Injury
Muscular disorders/Impairments
Mental Health
Limbless
Elderly
--------------------------------------------------
With expert exercise and therapy knowledge along with the 'out of session' exercise and lifestyle coaching, my clients will experience exercise and activity as an accessible lifestyle choice and importantly, one that is achievable to maintain.
What Are My Charges?
Prices start from £50.00 per session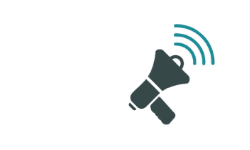 What Are My Qualifications?
Active IQ - Level 3 Certificate in Personal Training (QCF)
NASM - Golf Fitness Specialist
What Training Do I Specialise In?
Weight Loss
Strength Training / Conditioning
Nutrition & Weight Management
Group Fitness
Special Populations
Suspension Training
Functional Training
Posture / Back Care
Sports Injury
Alternative Therapies
Testimonials
Great fitness program and great coach would highly recommend. Danny, London
I would highly recommend Matt, he provides a brilliant service, can't fault him! Charlotte, Ipswich
I've trained with Matt for 6 years, he keeps the training programme fresh which keeps me motivated. Matthew, Colchester
Where I Train
| | | | | | |
| --- | --- | --- | --- | --- | --- |
| 1 to 1 Studio : | | Your Home : | | Park/Outdoor : | |
Equipment
Therapy Gym equipment:
SCI-FIT Pro 1 (Arm cycle, + wheelchair adaptive)
SCI-FIT Recumbent Bike (+ wheelchair adaptive)
Medical Treadmill
Power Plate (+ wheelchair adaptive)
Concept 2 Rower (adaptive seat)
Upright Bike
Parallel Bars
Gladiator Wall Bars
Strength Station
Functional Area
Balance Area
Floor Based Exercise Area
Seated Exercise Area (+ wheelchair adaptive)
Thera Band Station
Snack Area
Disabled Toilet
Changing Room
Mobile exercise equipment includes:
TRX - Body weight exercise
Variety of Balls - Cognitive exercise
Boxing - Cardiovascular exercise
Resistance Bands - Rehabilitation, muscle toning and endurance
Kettlebells - Fat loss and strength
Medicine Balls - Core strength
Power Plate - Muscle Stretching and Engagement
Geographical Areas Covered
Colchester
Ipswich
Stratford St. Mary, Colchester
Westley, Bury St. Edmunds
Chelmsford