What Can I Do For You?
30 year of training experience, competitive bodybuilder, British bodybuilding champion, 5th at the European championship, before working with Virgine Active, and now passionately gathered all the experiences of self discipline, motivation, healthy eating life style, nutritional advice, contest preparation or just to get in shape, here in a private one to one studio for you
A specific program will be design for your goal. See it yourself from my web site, all with happy results that they could not believe to have achievd it
Countless of people who trusted me never regret to make that decision to transform their body to aquire more self confidence, feeling better, healthier, happier, stronger and more beautiful.
I welcome any age with even back and all joints problem, because weight training is the natural remedy for our body
Weight training combine with healthy eating can help reduce high blood pressure, diabetism, stress, lack of confidence and bad mood
What Are My Charges?
Prices start from £55.00 per session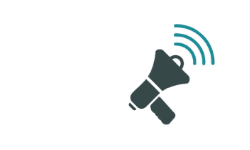 Students & couple: Half price
What Are My Qualifications?
What Training Do I Specialise In?
Fitness 50+ / Seniors
Life Coaching
Strength Training / Conditioning
Weight Loss
Toning
Stress Management
Nutrition & Weight Management
Weightlifting
Body Sculpting
Bodybuilding
Testimonials
Gilbert's experience is second to none. It's worth more the amount I paid...not only that he cares...he's very "PASSIONATE" and that makes me feel more confident and focused. PETER GEUBEL. Director BATC
HOLLY. KENT CLASSIC bikini champion. I cannot win my first ever competition without Gilbert's knowledge, motivation and guidance. I am so glad to have find him. Thanks for his trust in me
My Doctor and my physio told me I could not bent down or touch my toes any more...but thanks to Gilbert for helping me regining my flexiblility and well being again. I spend more time in the gym now than in frot of television
FRANK MOLLINA. Head of security House of Frazer
Where I Train
| | | | | | |
| --- | --- | --- | --- | --- | --- |
| In a Gym : | | 1 to 1 Studio : | | Your Home : | |
Equipment
Complete weight gym, including trade mill, cross-trainer, recumbant bike. Full sets of dumbell and machines, with cable cross over etc! Changing room for men & women, including toilet
Food supplement for uptimum result, like Bcaa, protein bars and drinks and good multivitamins & minerals
Geographical Areas Covered
Holloway, London
Islington, London
Highbury, London
Finsbury Park, London
Seven Sisters