What Can I Do For You?
My name is Rami; a certified personal trainer and coach, formerly a professional fighter. My coaching focuses on Functional training, Strength and Conditioning and weight loss. I also coach in boxing and kickboxing for those that want to learn striking, as well as build their endurance.
I learnt a lot during my active days as a professional athlete; A harsh training regime that included a strict calorie restriction, uneducated training and lifestyle choices that pushed my body to the limits. I suffered, I sacrificed and came out the other end feeling bruised with long term injuries. My past experiences taught me many lessons on how to achieve a great physique and improve performance which have shaped my coaching physiology today.
I also help develop mindsets with my clients; Change how they see themselves under a more positive light, motivating them to commit to meet their fitness goals, emphasise on how important correct technique is to avoid injuries and gain maximum efficiency from the movements/exercises. But most importantly, help them realise how much happier they can become just by maintaining a consistent training regime and lifestyle.
Training intelligently, sustainable nutrition habits and lifestyle choices are at the forefront of my coaching, and what I believe will not only help you achieve long term results, but also allow you to enjoy the process.
What Are My Charges?
Prices start from £50.00 per session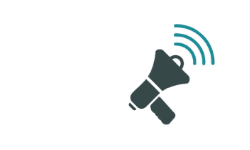 Currently offering online coaching and outdoor 1 on 1 sessions, get in touch!
What Are My Qualifications?
YMCA Awards - Level 3 Certificate in Personal Training (QCF)
What Training Do I Specialise In?
Functional Training
Strength Training / Conditioning
Circuit Training
Weight Loss
Boxing & Padwork
Testimonials
'I've been training with Rami for more than 3 years and I certainly feel fitter and healthier. I have seen tremendous improvement in my body strength that has helped me not only in boxing, but in other sports as well. I am always looking forward to every session as Rami offers a perfect combination of high-quality personalised training, incredible results, and a fun environment'.
Dimitris Evangelopoulos
—————————-
Training seriously and consistently Rami has been one of my best decisions since I started a year and a half ago. He motivates and enables me to smash my goals and subsequently, I feel great. Rami is an excellent PT, he knows when and how to push you to do your best and get the most out of each session, he is passionate about what he does and generates solid results. My overall strength, stamina and fitness has improved drastically and our quarantine sessions conducted online have definitely contributed to my sanity and positive state of mind during lockdown. I can't recommend Rami enough.
Dalia Q.
———————————
I have been training with Rami for over 3 years now and as a former sprinter and very active sports person, I have always been very careful with going with PT's as I have always had the competitive desire and motivation to train myself, especially from a competitive background.I wanted to get myself into Muay Thai and Boxing , as well as have a trainer who would help to push me with strength and conditioning work to keep me in shape and push my fitness. Rami is excellent. He is thoughtful , friendly , approachable and as someone who himself has gone through a transformative journey with his fitness and being a former professional K1 fighter, I have found his guidance and drive to really push me into new areas. London has many PT's trying various tactics to grab you as a client without really having an understanding of how bodies work and vary. I chose Rami as he has the expertise, is exceptionally good at what he does and is not trying these sales tactics to get you on board as a client. If you are looking to achieve your fitness goals, then I can 100% recommend Rami.
Raakesh Savji Parmar
———————————
I trained with Rami for over a year starting off in small group classes and moving onto 3 times a week in PT sessions with a mixed of HIIT, weights and boxing/Muy Thai. Rami is a highly knowledgeable and a patient trainer who helped me define goals and pushed me to reach them. If your looking to improve your everyday health and or learn a combat sport all of which while having a laugh ,Rami is your guy!"
Sebastien P.
Where I Train
| | | | | | |
| --- | --- | --- | --- | --- | --- |
| 1 to 1 Studio : | | Your Home : | | Park/Outdoor : | |
Geographical Areas Covered
The City, London
Islington, London
Primrose Hill, London
Camden Town, London
Islington, London