What Can I Do For You?
I have studied Fat Loss, Strength and Body Conditioning for 18 years, starting my career in the health & fitness industry in 2001. Since then I have worked with 100's of clients who have all taught me something different, WE ARE INDIVIDUALS with individual needs.
I approach each task with a fresh outlook and blank canvas, as I whole heartedly believe in Personalised Results for everyone I work with.
You can expect Sessions tailored to your needs and goals, which will increase your strength and endurance. You will discover how much fun you can have while improving your overall health.
Your energy levels will increase boosting your self-confidence and propelling you on to higher levels of self-worth and self-awareness. You will experience reduced stress levels and improved mental health (due to the release of endorphins in the brain), Increased heart and lung efficiency. Reduced blood pressure, resting heart rate and risk of stroke or heart attack.
All PT programmes include continued nutritional support and online assessment based programmes to establish permanent results from creating a more positive and effective healthy lifestyle.
Your Personal Training Sessions will consist of
Strength training - challenging your muscles with strength training (also called resistance training) 2 or 3 times each week is all that is needed to improve the strength and tone of your muscles – as well as gain you several long-term health benefits. Resistance workouts improve muscle and bone strength while increasing your metabolism. But like all forms of exercise, you need to undertake it on a regular basis.
Cardiovascular training - cardiovascular exercise is any sustained, rhythmic activity that involves large muscle groups. Aerobic exercise makes the lungs work harder as the body's need for oxygen is increased. ​ There are numerous benefits for health and general wellbeing to be gained from regular cardiovascular exercise:
Core stability - ​by emphasizing proper breathing, correct spinal and pelvic alignment, and concentration on smooth, flowing movement, you become acutely in tune with your body. You actually learn how to control its movement.
I look forward to working with you
What Are My Charges?
Prices start from £35.00 per session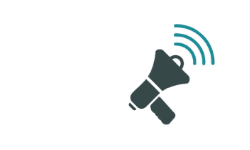 BODY TRANSFORMATION = 12 Personal Training sessions for £389 + FREE Online Nutritional Support
PERSONAL TRAINING = 8 Personal Training sessions for £279 + FREE Online Nutritional Support
PT + GROUP TRAINING = 4 Personal Training sessions + 4 classes for £169 + FREE Online Nutritional Support
What Are My Qualifications?
Active IQ - Level 3 Certificate in Personal Training (QCF)
Active IQ - Level 2 Certificate in Fitness Instructing (QCF) (Gym)
Award in Circuit Training
Health Sciences Academy - Advanced Clinical Weight Loss Practitioner
Health Sciences Academy - Advanced Sports & Exercise Nutritional Advisor
Keiser Indoor Cycling
PT Academy Enhanced Boxing Part 2
PT Academy Level 3 Award in Business Skills
PT Academy Level 3 in Training Systems
What Training Do I Specialise In?
Weight Loss
Nutrition & Weight Management
Toning
Strength Training / Conditioning
Body Sculpting
Spinning
Circuit Training
Group Fitness
Life Coaching
Testimonials
GRAHAM CHANNON - My friend recommended Tom. His knowledge and encouragement in helping me make better lifestyle choices in my diet and training have helped me shed over 18kg over the past year - his training is always fun and varied and I look forward to the next . . . see you Thursday!
Katie Buttrick -
Done my first session today!! And I can feel it working already.
everyone was so friendly thank you Tom
LANCELOT FOUGERE -
Best investment this year. If you want to lose weight or get fit then Tom is your man. Such a gentle soul and really gives you the motivation to hit your goals. I was so impressed with how he works I purchased 2 of him. Thank you Tom.
Bekah Latteman
- W
ent to the weekend weight loss this morning and enjoyed it so much! Tom was brilliant and I never knew a boot camp could be so fun! Will definitely be going again!!
Mick Merrett - Tom is great. Knows his stuff and dedicated to helping you achieve results and hit those targets. Fun workouts always a laugh, really enjoyable fitness sessions.
Sophie Horner -
Went to the weekend weight loss and loved it!!!!!! Tom was brilliant and I've never done anything like it before! Will definitely be going back and recommending to everyone I know! Brilliant!!!!
Paula Gooden
- To all reading and thinking of joining, please read my testimonial below, you won't regret joining..
I can't rate Tom highly enough, he really gets it, understanding the need to balance normal working life with regular exercise and healthy eating to achieve your own personal goals. He is patient, understanding and fair, but at the same time pushes you to do better than you ever thought you could. I am on a journey and enjoying every second with Tom supporting all the way. Who would have thought I could change my ways at this age, thank you Tom and Prepare2lose.
Senel Basim - Love Toms boot camp! He is really friendly and approachable and it's not at all intimidating. He takes to time to explain each of the exercises and makes sure that everyone is comfortable with what they are doing.
Kim Thursfield·-
So good! Thanks so much I will be there every week. Great atmosphere and well worth the money! Can't wait to go back again, thank you Tom & Gemma.
BIN HUGGETT - Tom is a great motivator without pushing you to the point ofthrowing up, he encourages you to push yourself to your own personal best and this is for me a perfect way to train.The session itself is so varied so there is no chance of getting bored with a repetitious circuit. Tom ensures youwork each part of your body to guarantee an all over workout.Everyone that attends is so lovely and friendly, you make friends as you workout, a win win!If you're looking for a fun, friendly, local weekly workout whilst catching a tan,
come join us
GEMMA BRIGGS - Tom is very passionate & knowledgeable about health and fitness and he genuinely wants to help people be the best that they can be! He never gives up on his clients even the more challengingg ones. He encourages & motivates them to keep going mentally & physically.
I'm looking forward to getting stuck in to Weight Loss Warriors Boot Camp which is starting this Sunday @ NORMAN PARK
Where I Train
| | | | | | |
| --- | --- | --- | --- | --- | --- |
| In a Gym : | | 1 to 1 Studio : | | Your Home : | |
Equipment
Step boxes
Resistance bands
Dumbells
Stability ball
Stability discs
Medicine balls
Pro power push up discs
Boxing pads and gloves
Battle ropes
Kettle bells
Ab roller
Yoga matts
Agility cones
Stop watch
Geographical Areas Covered
Bromley
Orpington
Hayes, Bromley
West Wickham
Croydon