What Can I Do For You?
I have been part of fitness industry for over 20 years , 18 years of which are personal training , stroke rehabilitation and sports strength and conditioning coach.
I have chosen to work in this industry for such a long time not as a job , but becuse i am extremely possionate about helping people,a healthy body and mind ,leads to happy healthy life.
Many people are living a poor quality of life. I can help them change, and show them how to live life to their full potential regardless of their age.
I have trained hundreds of people help reach there goals. My area of expertise is personal training 1 to 1, special population stroke rehab, posture and back problems. Sports performance.
My passion for keeping fit and a healthy life style has never been greater, Being a good personal trainer is not only about having the knowlege, but understanding exercise behavior of the individua.l am looking at the clients life style habits somking , drinking, sleeping late ect. also looking at their working commitments, social life , family all theses have a negative or positive out come on reaching their goal.
As a personal trainer and sports perfromance coach i like to use the term SMART goals.
More importanly after assessing the client , are these goals achievable:
Example , have they a histroy of injuires!!! which keep occurring. If so as their trainer you have the responsibility, of sorting out their weakness and problems before you can start attempting thier goals.
As a fully qualified personal trainer and sports perfromance coach in strength and conditioning. I am always looking for better mobility and movement of exercise regardless of what their goals are!!! It could be someone wanting to loss weight to somebody running the marathon for the first time or ,a athlete who wants PB in thier 100m sprint.
I believe I am the trainer, who can deliver you the life style change you deserve.
Being a highly motivated and passionate trainer i look forward to speaking and hopefully working with you.
What Are My Charges?
Prices start from £40.00 per session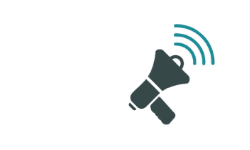 Online trainning sessions, deals, till the end of June 30th : £20 a hour session for a block of 5
What Are My Qualifications?
YMCA Advanced Fitness Instructor
What Training Do I Specialise In?
Circuit Training
Core Conditioning
Body Sculpting
Bodybuilding
Nutrition & Weight Management
Weight Loss
Sports Coaching
Strength Training / Conditioning
Rehabilitation & GP Referral
Speed, Agility, Quickness
Check Out My Video
Testimonials
Paul's training sessions are a "must have" in my week. I always feel full of energy after I have trained with Paul. Sessions are tailored to my fitness goals and he always challenges me to do more. Paul has really helped me with issues of mobility, I have had with osteo-arthiritis in my foot which has made training in the past a challenge. Paul really understood the nature of the problem and structured sessions with a really wide variety of exercise to help me. My mobility has definitely improved and I want to exercise much more now as a result. As a result of his coaching I have definitely become more agile, more enthused about exercise in general and lost weight. Result ! He has really kept me motivated about the weight loss I needed to make and I have certainly appreciated his sound advice and motivation. I would strongly recommend him as part of one's weekly routine. Sarah D. (46).
Paul has been my personal trainer for over 10 years and helps me to keep fit and active. I'm 62 years old female and been a full time gardener for 7 years.
Paul sees me once a week for a work out and the odd sports massage to relax over worked muscles. He knows exactly what's required and in the past helped me recover from 2 back and shoulder operations without his expert knowledge, I would not be able to achieve such a busy and active life. L. Ward
Some years ago, Paul noticed that I was in great discomfort and volunteered to take a look which is more than any NHS doctor had done.
He diagnosed Sciatica and after 3 sessions, I did not need my stick again. Then unlike most therapist, he did not ditch me but kept an eye and helping Personal Training sessions to make sure of no relapses. I then tore some ligaments and muscles trying to carry a 8 stone Rotweiler... once again Paul came to the rescue when all the NHS wanted to do was give me pain killers. Unfortunately, over the years I have had degeneration of the hip area and lower back and without Paul administration in manipulation and exercise advice I would unable to walk. I am very grateful to have someone I can trust and know that when I am in pain I can just call Paul knowing that his knowledge and expertise will help.... thanks masses. Jeanette
Where I Train
| | | | |
| --- | --- | --- | --- |
| In a Gym : | | Your Home : | |
Equipment
Personal Training studio, fully equipped with all the latest equipments.
Geographical Areas Covered
Croydon
Dulwich, London
Bromley
London
Charing Cross, London