What Can I Do For You?
You can expect great sessions from Ade! Whether it's toning, fat loss, building muscle, running better or training for a specific sporting event, Ade will get you there, smiling.
She will make you feel relaxed and confident to exercise – indoors (at her fab new studio off Broadway Market, London Fields) and outdoors (in one of the many lovely parks in Hackney). Always with your goals in mind, she'll tailor sessions using a fun and challenging mix of strength and endurance approaches and exercises.
Expect an initial free consultation (face to face, by phone or video), followed by completing a health and fitness form to capture your issues and goals. Depending on this, Ade will suggest an approach and programme that will GET RESULTS for you.
Alongside Personal Training blocks (5, 10 and 20 session blocks), programmes include:
FIT Up and Fat Loss 12-Week Programme, which includes a detailed consultation, nutritional analysis (3 levels to choose from) a tailored exercise programme and extra motivation.
Run Improve Programme - Run better and faster for longer, injury free! An 8-week programme that analyses your technique and uses specific exercises and drills to improve your running, nailing the big event.
FIT With Baby - Before and After
4, 1-2-1 sessions to help you prepare for and recover from child birth.
Own studio space – Personal Training Boutique
Ade is Co Founder of Personal Training Boutique (www.ptbouti.com). A boutique fitness studio on Broadway Market Mews (London Fields, Hackney, East London), which offers One to One and Two to One Personal Training and Small Group Classes in a personal, energising, and charming environment.
Your training sessions will be based here or close by in one of Hackney's beautiful parks.
--
More about AdeAde Aboaba is a Level 3 Personal Trainer, comfortable working with men and women. She specialises in strength training, running, pre and postnatal exercise and small fitness.
She is the lead personal trainer at FIT CITY - connecting people to the environments around them and the networks within them through fitness – and Co Founder of Personal Training Boutique.
Being a busy Mum, Ade is also aware of the challenges that women face keeping fit before, during and after pregnancy. Using pre & post natal exercise programmes she's helping women regain and build their confidence and figures.
Get in touch.
What Are My Charges?
Prices start from £60.00 per session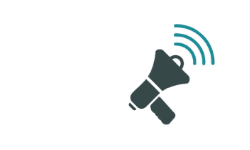 5 session block (1 hour per session) for £300 (to be used within 2 months of purchase)
10 session block (1 hour per session) for £500 (to be used within 3 months of purchase)
20 session block (1 hour per session) for £900 (to be used within 5 months of purchase)
What Are My Qualifications?
YMCA Advanced Fitness Instructor
YMCAfit - Level 3 Personal Trainer Award
Hatton Academy - ABC Fundamentals of Boxing for Fitness
Premier - Certificate in Kettlebell Training
Run England - Leadership in Running fitness
The Running School - Running Technique Coach
VTCT Level 3 in Designing Physical Activity Programmes for Antenatal and Postnatal Clients
What Training Do I Specialise In?
Weight Loss
Strength Training / Conditioning
Functional Training
Pre & Post-Natal
Circuit Training
Boxing & Padwork
Kettlebell Training
Run / Walk / Cycle
Testimonials
John says "Ade constantly challenges me. It might be varying the exercise regime from arms and chest to legs, it might be raising the weight levels or the numbers of reps, but I'm never quite sure what each session will bring. This is good because both physically and mentally I must be prepared for anything and be open to it. Ade's enthusiasm for exercise makes me enthusiastic and eager to go to class. I also get a kick out of probably being her oldest client because then she doesn't always know what to expect from me...."
Nuala said "Having worked with several personal trainers in the past and I can honestly say Ade's style and approach is one of the best I have experienced. Her talent comes in knowing how to get results quickly and effectively. As I was on a tight budget Ade was able to create a session that targeted my needs quickly and with only a four week turnaround I could see and feel the difference pretty much instantly. If won the lottery I would build Ade a house and live beside me. She is a gift."
Rezza says "Circuits with Ade is always a challenge, but a lot of fun. I thought I was relatively fit until I joined this class! Every week is mixed up with different exercises to keep it interesting, and Ade always manages to keep us all motivated. I play quite a bit of sport, but I think this is one of the most effective forms of exercise in terms of seeing results and feeling like you've had a full body workout. Would definitely recommend it!"
Nadia "I thoroughly enjoyed training with Ade. She gave me a huge amount of confidence after I had my baby, working with me to steadily build up my fitness levels and lose my baby weight. Her sessions were always fantastically varied and tailored to suit my needs. She also did an saintly job looking after my bubba during our sessions. Highly recommended!​"
Emily said '"Ade has been absolutely brilliant in getting be back on track after moving cities/ work stress had knocked my fitness levels completely out of whack. Ade quickly identified what I needed and what my body could do, and the insightful and personal approach is just perfect. I always felt much better after each session (and loved the stretches!) and Ade is both gentle, fun and lovely to be around as well as pretty tough when you need it!"
"Ade is so positive, encouraging and does not let me slack, which is exactly what I need! Three weeks after starting to work with Ade I have doubled the length of time I can run for, and I come home feeling proud of myself. She won't take any nonsense and makes you feel great – she's like the good witch of running!" Ruth
"For the past 20 years I hadn't taken part in any exercise. My diet was unhealthy and I smoked 20 a day. Since working with Ade I have lost 1 stone in weight, run 3 times a week and taken part in a 10k run in under 50 minutes." Jason
"I'd spent my whole life saying I wasn't a runner, wasn't built for it, couldn't do it, but then Ade came along. She taught me techniques and posture, and gave me the motivation to give it a try. When I'd nearly reached my 5km goal I started getting awful headaches every time I ran, but once Ade had identified why and taught me a few postural techniques the headaches completely disappeared. She is quite simply a miracle worker, and the nicest one I've ever met!" Helen
Where I Train
| | | | | | |
| --- | --- | --- | --- | --- | --- |
| In a Gym : | | 1 to 1 Studio : | | Your Home : | |
Equipment
Ade works out of her own lovely and well equipped studio with shower, towels and refreshment available. Personal Training Boutique, Broadway Market Mews, London Fields, Hackney, East London, E8 4TS.
Come and take a look in person for a consultation!
Geographical Areas Covered
St Leonard Shoreditch, London
South Hackney, London
Dalston, London
Hoxton, London
Dalston, London