What Can I Do For You?
i've been a personal trainer now since 2016 working in various gyms and enviroments. I have developed a method that has helped all my clients reach their goals and become healthy, fit and strong.
in my personal training sessions we will work on key exercises making sure you learn good form and how to lift weights safely. we will also work on your fitness and core strengh incorporiting weights to make it challanging and fun.
outside of the session im also here to help you with exercising by offering programs that you can follow while training on your own to help with your progress.
i am also here to get your eating habits on track. i dont do nutritional plans but i will track what you consume and adjust where you need to reach your goals
What Are My Charges?
Prices start from £60.00 per session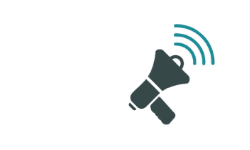 free consultation session
20% OFF FIRST PERSONAL TRAINING PACKAGE
What Are My Qualifications?
IAO - Level 3 Diploma in Fitness Instructing & Personal Training (QCF)
What Training Do I Specialise In?
Body Sculpting
Boxing & Padwork
Functional Training
Bodybuilding
Core Conditioning
Circuit Training
Group Fitness
Nutrition & Weight Management
Martial Arts / Self Defence
Testimonials
sallie strurch - my partner and i have been training with Luke for 6 month now. Luke holds us accountable to our goals, and consistenly delivers varied and challenging sessions that still accommodate our numerous ailment id highly recommend training with Luke!
james briscoe - I highly recommend! ive worked with luke for more than two years. hes supportive, motaivating and knowledgable and makes are weekly sessions enjoyable and effective.
Rachel cooper - Training with Luke doesn't feel like a chore and i actually look foward to my sessions. which is no mean feat because i can be quite negative towards exercise, especially in the morning. i am constantly surprised at my ability to lift weights i thought impossble. its quite definitely down to lukes quiet determination.
ORZ K.M - Luke is a wonderful trainer. hes supportive of my goals as well as encouraging. hes helped me stay motivated and believes in his clients.
j
Where I Train
| | | | | | | | |
| --- | --- | --- | --- | --- | --- | --- | --- |
| In a Gym : | | 1 to 1 Studio : | | Your Home : | | Park/Outdoor : | |
Geographical Areas Covered
Hammersmith, London
Kensington, London
Merton, London
Shepherds Bush, London