What Can I Do For You?
Hello, I'm Sarah Personal Trainer and Group Fitness Instructor. I am an Exercise Referral instructor and have recently qulaified with a Level Four Physical Activity and Weight Managment for Diabetes and Obesity. I work with clients online or face to face in local parks or at clients homes.
I have over six years experience in the fitness industry and I have worked with clients with various ailments previously on a exercise referral program.
I offer 1:2:1, couples or small group training, I will work with you to create a personalised training program that will help you to progress your fitness levels over time and one that is suitable to your needs. I will support you with daily habit and nutrition coaching helping you to understand how you can improve the quality of your life with physical activity and a healthy balanced and sustainable diet.
I understand what it can be like to live with a medical condition but also how it is to struggle with motivation, midsection weight gain and yo-yo dieting, I want to help support, inspire and motivate you towards achieving goals. You will gain confidance and knowledge and have the understanding of how you can better manage your medical conditions with some lifestyle changes.
If you are an absolute beginner and want to improve your fitness levels and learn about physical activity and nutrition I am here for you too. I can help you to progress your fitness from beginner to intermidiate and advanced and help you to understand how you can sustain a healthy and balanced diet.
I am welcoming, friendly and very passionate about what I do, I enjoy helping people to feel happy, healthy and confidant. I believe that exercise should be for everyone regardless of abilty and fitness levels. I will keep your training sessions fun and uplifting while giving you plenty of motivation and encouragment.
I have recently completed a CPD course for COVID-19 Recovery and Rehabilitation and I have recieved a certificate of completion for this. This is a gentle appoach helping you to get you back to physical actvitiy and eating for your health and recovery.
What Are My Charges?
Prices start from £55.00 per session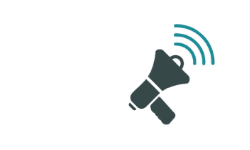 Free consultation. Prices vary for small groups and couples training
Monthly £195
12 weeks £525
What Are My Qualifications?
YMCA Awards - Level 3 Certificate in Personal Training (QCF)
Active IQ - Level 4 Certificate in Physical Activity & Weight Management for Obese & Diabetic Clients
Choreographytogo - Super Seniors Workshop
HFE - Level 2 Exercise to Music Instructor
Indoor Group Cycling (ICG) Stages 2
NHS - e-Learning for Healthcare Covid-19 Recovery & Rehabilitation Programme
Sit Fitness - Sit Fitness Instructor Training Online
YMCA Awards - Level 3 Diploma in Exercise Referral (QCF)
YMCA Padwork for PT
YMCA Suspension Fitness
What Training Do I Specialise In?
Exercise Referral
Flexibility & Mobility
Boxing & Padwork
Group Fitness
Functional Training
Nutrition & Weight Management
Suspension Training
Fitness Testing
Circuit Training
Strength Training / Conditioning
Testimonials
" you are a brilliant fitness instructor you really pushed me but also made it so much fun. I feel so energetic and really looking forward to next week"
" Sarah is a great trainer and full of helpfull tips"
" You are a great PT, I have learnt so much from you regarding training and trying to be healthy by eating the right foods it all helps to keep my blood pressure at the corect level for my age. Overall my breathing and general health is much better"
" I have just finished 12 sessions with Sarah and have already seen incredible results, I've dropped two dress sizes and lost 7Ibs. Sarah has great tips on nutrition to help with overall fitness. I'd highly recommend Sarah she will push you but in a good way"
Where I Train
| | | | |
| --- | --- | --- | --- |
| Your Home : | | Park/Outdoor : | |
Equipment
Resistance bands
Pad and Gloves
Dumbells
Suspension Trainer
Kettle Bell
Skipping Rope
Agility Ladder
Geographical Areas Covered
Finsbury Park, London
Muswell Hill, London
Highbury, London
Holloway, London
Hornsey, London