What Can I Do For You?
As an ex motocross rider racing at a professional level over the past 10 years health and fitness has been a key part of my lifestyle.
Since my motocross racing ended i have found road cycling which in itself has turned into a great training tool to develop my own fitness further and i now compete for a semi professional cycling team named Morvelo Basso.
Cyclings popularity has taken off and i offer my knowledge in better preparing clients for 1 off events / a seasons racing or simply cycling pain free and efficiently by looking further into muscle imbalances and weaker areas of the body.
I graduated as a Master Trainer from EIF Lilleshall with a Triple Honors Diploma in Personal Training (REPS Level 3)
I specialise in sport specific training, weight management, nutrition, boxercise, postural retraining, core work whilst completing competence training in specific populations ( 50 +, osteoporosis, pregnancy, obesity, diabetes )
My aim is to help rediscover the fun and love for exercise by helping individuals look and feel their best, and achieving a healthier lifestyle by offering my full and continued support incorporating personalised programs, lifestyle coaching and optimal nutritional guidance.
What Are My Charges?
Prices start from £40.00 per session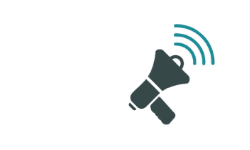 Group PT sessions running Morning & Evenings £15pp per hour in groups up to 6
What Are My Qualifications?
EIF - Master Trainer Award
What Training Do I Specialise In?
Core Conditioning
Boxing & Padwork
Fitness Testing
Nutrition & Weight Management
Circuit Training
Sports Injury
Weight Loss
Other Professional Bodies & Affiliations
Register of Exercise ProfessionalsLevel 3
Testimonials
1. Areas Improved – Confidence, fitness, motivation Scott Probert has been my personal trainer since 2016 when I returned to training after a number of months out of the game. As a trainer, Scott has not only helped me overcome many physical barriers but has also built up my confidence to where it once was. Scott provided a staged approach to my training, he took into account my personal preferences and understood my abilities clearly. A year later, I am in a better physical condition and I am now working towards my future goals, I know with Scott these goals can be achieved. 2. Areas Improved- Fitness, Toning, Nutrition/Diet With a holiday in four months, I knew I had limited time to get into the shape I desired. It is through Scott's help and support that I managed to lose 10 pounds, almost two dress sizes and toned areas which required work! During my time spent with Scott, I can only describe him as pleasure to work with. He was committed to helping me achieve my goals right from the get go and not only helped me with my exercise but also with my diet. Scott is professional, committed and I would have no problem recommending him
Where I Train
| | | | |
| --- | --- | --- | --- |
| 1 to 1 Studio : | | Your Home : | |
Equipment
TRX
Kettle Bells
Free Weights
Barbells
Bosu ball
Rowing Machine / Skipping Rope
Swiss balls / Medicine Balls / Resistance Bands
Squatt rack
Landmine
Plyo boxes
Geographical Areas Covered