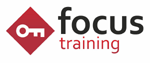 Focus Training Personal Trainer Courses
Whether you're just starting out or already qualified and ready to expand your personal training business, Focus Training has a full range of high quality, fully accredited courses to kickstart that fitness career.
Starting Out
To cut it in the fitness arena, you'll need a Level 2 qualification as a Gym Instructor or Exercise to Music Instructor. These courses involve completing a home study workbook, two multiple choice 'exercise and fitness' theory examinations, plus attendance on a workshop at one of our venues. You'll receive unwavering support from our tutors throughout your course, to ensure you have everything you need to get started as a fitness professional.
Get Further, Faster
If your passion just won't quit, why wait? Our Diploma in Personal Training will take you from entry level to becoming a fully qualified Level 3 Personal Trainer at a cost-effective price.
Aiming Higher
Successful personal trainers don't sit still for too long. They know that the key to keeping ahead of the game is continual development and fine tuning those specialist skills. Take your career to the next level with our specialist courses to put you at the forefront of your field.
Feeling The Pinch?
Many of our students dream of taking their personal training career to the next level, but don't have the money to pay upfront on the qualifications to get them there. So who are we to hold you back?
We have a selection of courses which qualify for advanced learning loans to help you study for that fitness career, without worrying about the finances.
Why Choose Focus Training?
We've been coaching and developing some of the UK's leading fitness professionals for over a decade. So, we know what makes a great personal trainer, and what it takes for them to succeed in the competitive fitness arena. We're a nice bunch of people too, so we think you'll like the way we work.
With us, you won't just get a qualification. You'll receive expert guidance, high quality knowledge and hands-on experience to set you in great stead for life as a PT. We'll help you to establish yourself as a professional personal trainer, find new opportunities and promote yourself as a reputable fitness expert to ensure the clients keep coming.
Rated 'Outstanding' by Ofsted
Fully accredited qualifications recognised by REPS
Advanced Learning Loans available
Venues nationwide
0% finance over 12 months
Need a litle more? A few things you might like to know...