What Can I Do For You?
Thank you for looking at my profile I am Peter, I hope I can help you.
My focus is on supporting people over 50, no matter what their level of fitness.
With the correct approach it is possible to gain strength, improve mobility and muscle AT ANY AGE.
With the correct training it is possible to gain short term benefits as well as long term.
I am 60 years old and am fitter than I have ever been in my life, many fitness programmes do not take into account the changes which take place in our bodies as we get older. Thats what motivated me to become a trainer based on my experience and knowledge gained.
I can provide personal / small group training at your home, workplace, community centre, outside or in my own space (summer only). I run four regular functional fitness classes (Longbridge, West Heath and Stirchley), Postural Stability (Falls Prevention) classes and gymnastic ring workshops (see website for more details).
I believe everyone is individual and therefore I dont make any general claims and promise quick fixes, but I will be 100% honest and tell you whether I believe I can help you or not...and how!.
I am currently the only Movnat (Natural movement) registered trainer in Birmingham.
I incorporate calisthenics, natural movement and functional fitness in my training – depending on your requirements. These approaches can be applied to all fitness levels or none, reduce the potential for injury and support you long term.
I offer discounted rates for bookings of five sessions or more and offer other concessions.
If you feel I can help you in a part of your fitness journey or wish to discuss any further please do not hesiate to contact me.
What Are My Charges?
Prices start from £30.00 per session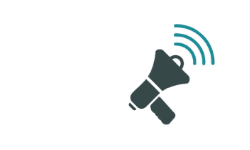 Book four sessions for ₤100 (₤25 / session)
Additional discount for B31 residents
What Are My Qualifications?
Discovery Learning - Certificate in Personal Training
Active IQ - Level 3 Diploma in Exercise Referral
Discovery Learning - Kettlebell Instructor Training
Discovery Learning - Level 2 Certificate in Fitness Instructing
Discovery Learning - Suspension Training
Emergency First Aid at Work
Later Life Training - Certificate of Qualification on (Exercise for the Prevention of Falls & Injuries in Frailer Older People)
MovNat - Certified Trainer Level 1
Sideways 8 Training - Calisthenics Fundamentals
What Training Do I Specialise In?
Fitness 50+ / Seniors
Flexibility & Mobility
Suspension Training
Functional Training
Kettlebell Training
Fitness Classes
Rehabilitation & GP Referral
Where I Train
| | | | |
| --- | --- | --- | --- |
| Your Home : | | Park/Outdoor : | |
Equipment
Suspension training / rings
Kettlebells, elastic bands
Mats
Geographical Areas Covered
Northfield, Birmingham
Northfield, Birmingham
Northfield, Birmingham
Stirchley, Birmingham