What Can I Do For You?
Leading Exercise and Nutrition Consultant having studied extensively aspects of the human body, exercise principles and nutrition, as well as many other related disciplines. With a wide range of academic studies including a Masters Degree in Exercise and Nutrition Science. As a highly qualified and experienced consultant I have appeared on T.V. and radio, have been featured/written in many specialist magazines and for "The Times" newspaper. As a personal trainer and nutritionist my clients range from complete beginners desiring fat loss and health enhancement to international athletes in elite competition. I am the training director for GB FITNESS Instructor courses in the U.K. (endorsed by FitPro among others) As such I train personal trainers/nutrition advisors (backed by the CMA and BCMA) - focusing on much needed practical skills, with a level of education that is unrivalled...hence the regular attendance of star athletes on my courses. I pride myself on advancing the knowledge of my clients and students alike and my regimes often challenge the concepts that many believe to be true..... "DON'T JUST DO IT - DO IT RIGHT!" Previous students have included: * Charles Clairmonte – 4 x Mr Universe and leading IFBB Pro * Andi Black – NABBA Ms Fitness Great Britain & Ms Fitness Universe and WFF Ms Universe 2004,NPA Trained Figure & Overall British Champion and UIBBN Ms World 2004, Ms Fitness Expo and Overall Ms Expo 2005 * Julian Golley – Commonwealth Games Triple Jump Gold Medal winner * Stevie Smith – World IBC Boxing Champion * Luke Crawley – G.B. International High Jumper * Julie Crane – G.B. & Wales Int. High Jumper & Silver Commonwealth Medallist * Tereska Browning – Overall British Female Body Building Champ 2002 * Nicola Elding – BAWLA British Powerlifting Champion * Ruben Tabares – G.B. 400metre Sprinter/Hurdler * Dennis Francis – British Body Building Champion and IFBB Professional * Adele Gibbon – ANB Ms Figure UK 2003 and NPA Ms Trained Figure UK 2004 * Corrina Martin – NABBA Midlands Figure Champion and EPF Ms Figure UK 2004 * Neil Campbell – Olympic Sprint Cyclist * Ben Flint – G.B. International Pole Vaulter * Dan Donovan – GB International 400 metre sprinter * Kirsty Kent – NPA Female Physique UK, British and World Champion 2004 * Tim Benjamin - 400 m Sprinter * Ann Quinlan - 3 x World Champion Thai Boxer * Mark Hylton - Olympic Silver Medallist in 4 x 400 m * Davie White - Mr Scotland Bodybuilding Champion * John Heaton - Natural British Bodybuilding Champion * David Le Grys - 19 x World Champion and World Record Holder in Sprint Cycling * Silvana Imbrogno - Ms UK, Ms Europe, Ms Universe, Ms England * Claire Adams - Professional Ms Figure ... many of these are also personal clients of Cains, his history of advising Champions is unrivalled... WHO is educating YOU??? Details of my services, including Instructor courses can be found on www.gbfitness.com
What Are My Charges?
Prices start from £50.00 per session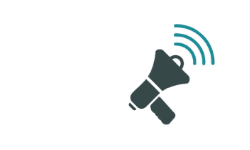 15% discount for all members of the Armed Forces and Veterans.
What Are My Qualifications?
Certificate in Performance Coaching
Certificate in Sports Massage
Diploma - Anatomy & Physiology
Diploma in Body Massage
Diploma in Nutrition
DNA Fit Trainer
EFBB - Gym Instructor
EFBB - Sports Nutrition
Institute Optimum Nutrition - Advanced Nutrition Intensive Course
Intelligent Training - Biomechanics Trainer
MSc Exercise and Nutrition Science
NABBA - Personal Trainer
NLP Master Practitioner
Phlebotomy/Venepuncture qualification
What Training Do I Specialise In?
Alternative Therapies
Core Conditioning
Bodybuilding
Corporate Wellness
Fitness Testing
NLP
Nutrition & Weight Management
Rehabilitation & GP Referral
Sports Coaching
Weight Loss
Other Professional Bodies & Affiliations
BCMA
FIA
National Training Director - National Amateur Body Building Association
The Royal Society of Medicine
Check Out My Video
Testimonials
"The Trainer of Trainers...and of Champions. With a level of knowledge of the human body and it's potential that I have never seen equaled in my many years of travelling the world and competing at the very highest level. Hire him now!" Charles Clairmonte - Professional IFBB Body Builder & 4 X Mr Universe
"I was referred to GB Fitness by a Sports Physiologist for my son who is a 15 year old kick-boxer. Like many fighters he has to make a certain weight to compete in a specific weight category. This often means he needs to drop weight. I wanted his body composition evaluated and a nutritional plan put together so that the weight drop was gradual, controlled and not detrimental to his growth and development. I didn't want any guess work, I wanted a scientific approach to his weight management. Both myself and my son have become incredibly fond of Cain in the short time we have been working together. The consultations and reviews are always informative and my son listens and respects Cain's opinion. I would highly recommend GB Fitness for anybody looking to work with a Sports Nutritionist who cares and has a wealth of knowledge and experience." Katherine Molloy
"I have used GB Fitness numerous times with absolutely fantastic results. Everyone is different and Cain will go into great depth and detail into everyone's own personal circumstances to provide advice specifically for you. Nothing is generic with GB Fitness, everything is tailored to you and your needs or goals. After visiting Cain and following his advice my health, body composition and sports performance improved massively. On the basis of these results I decided to sign up for a GB Fitness Sports Nutrition course to improve my own knowledge. The course was taken during the pandemic and this was done via Zoom. The materials I received through the post and Cain's knowledge is absolutely unbelievable. He is an absolute fountain of knowledge and everything he says and teaches is backed up by endless scientific studies. I would definitely recommend Cain's courses and also if you want to improve your own health, well-being or sports performance then he is your man to make that happen. Cain has access to only the very best people when it comes to testing and assessment. If you're not assessing then you're guessing." Dean Keeber - Firefighter and Champion Athlete
"Cain's a consummate professional and is very knowledgeable. I have referred several patients of mine for a range of medical health tests and consultations and would highly recommend him." Dr. Luke Brown - Chiropractor
"I first consulted Cain in 2002 when I was an athlete. Almost 20 years later, I have followed his advice ever since - during my pregnancy and as I resume exercise after a number of injuries. He has an encyclopaedic knowledge of supplements and exercise techniques but more recently has expanded his considerable expertise to include mental health training and blood tests.
I have been lucky enough to work with a lot of talented people in the health and fitness industry but I can honestly say that I have never met anyone else with Cain's drive to continually improve his own learning. He has a completely synergistic approach to deep health and leaves no stone unturned in providing each client with a completely bespoke programme. On a personal front, he works tirelessly to help the veterans that he is so proud to call comrades - he is proud of his own military service and gives back to the men and women who struggle to cope with the effects of their combat experiences. He is opinionated but passionate and I would trust no-one more as a nutrition/health coach and personal trainer." Nicki Howarth-Pollard
"Having taken two of Cain's nutrition qualification courses I can honestly say they were the most detailed courses I have ever done. This has lead me to taking on his PT qualification course, although I am already a qualified PT and hold a MSc in Strength and Conditioning. I am more than aware of the ever changing science in the field. Cain's courses provide this and more with the most up to date, scientific and 'how to put this into a practical real life environment' advice. The content really is like a Masters Degree without the fee!!" James Moore - college tutor
Where I Train
| | | | | | |
| --- | --- | --- | --- | --- | --- |
| In a Gym : | | 1 to 1 Studio : | | Your Home : | |
Equipment
Varied inc Bodystat, Calipers, BP Monitor, Weights, Benches, pulleys etc, Athletic circuit equip, swiss balls etc.
Many services including Consultations and Education can be offered via ZOOM.
Lecture rooms available for seminars and courses and I am willing to travel to hold these if required.
Cain is also a qualifed Phlebotomist for blood analysis including biochemistry, haematology, hormones etc. as well as DNA assessment and advanced stool testing.
Please CALL for more information.
Geographical Areas Covered
Solihull
Charing Cross, London
Manchester
Liverpool