What Can I Do For You?
We offer a comfortable Fitness Studio in Stratford Upon Avon offering affordable and time efficient personal training to help clients with their fitness as well as eating & drinking habits to secure the result they want, and make sure it sticks.
What Are My Charges?
Prices start from £25.80 per session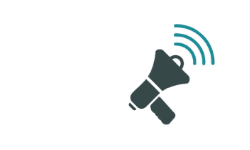 We offer a free Science of Sustainable Weight Loss seminar every Tuesday evening from 7.30pm.
Come and see us, look around and book a complimentary chat with a professional trainer about your particular situation and circumstances.
What Are My Qualifications?
Australian Institute of Fitness Master Trainer Award including Certificate 4 in Fitness
B.Sc. (Hons) Sports & Exercise Science
EIF - Fitness and Motivation Coach Certified Personal Trainer
What Training Do I Specialise In?
Weight Loss
Nutrition & Weight Management
Life Coaching
Corporate Wellness
Sports / Massage Therapy
Testimonials
Where I Train
| | |
| --- | --- |
| 1 to 1 Studio : | |
Geographical Areas Covered
Old Town, Stratford-Upon-Avon